A supposed "time traveler" TikToker Eno Alaric, who goes by the name radianttimetraveler on the platform, claimed that "the world will soon end."
Alaric claimed in a video that was posted on Dec. 30, 2022 that an extraterrestrial species known as the Champion has arrived, reported Wales Online. Alaric used dramatic and haunting graphics, and said that they came from the year 2671. The social media user said, "The world will soon end."
Explaining further, the TikToker shared that a very "hostile alien species" is coming to take back the Earth, and that humans will not win. There will be another alien, whose world was "destroyed by the hostiles," and they will "save some of us." The TikToker claimed that on March 23, about "8,000 people will be taken to another habitable planet."
Meanwhile, several unidentified flying object (UFO) sightings at landmarks across the world have led to claims that aliens will arrive on Earth this year. Alien crafts have been seen within days of each other above Brazil, London and Las Vegas. UFOs were spotted above iconic spots like the Eiffel Tower in Paris and the Sapphire strip club in Las Vegas. In the UK, "abnormal activity" was also found at Big Ben, Stonehenge, and Bonnybridge in Scotland. UFO hunter Matt Wells said that it's like aliens are sending a message, "We refuse to hide away. Here we are in plain sight at your world's most important places.'"
He believed that humans could see aliens "coming to Earth for everyone to witness much sooner than originally thought."
Athos Salome, known as the "living Nostradamus," recently claimed that aliens would descend on Earth in 2023. They will come via an underground portal located at the top-secret Area 51 air base in America, reported Mirror. Salome said that there is a tunnel below ground level in Area 51, leading to a "three-dimensional portal, which is due to open in 2023." He shared that this portal would be able to transport people between space and time dimensions. He also said that there is a tunnel that leads to another place and this access is "what everyone wants to play God or Gods."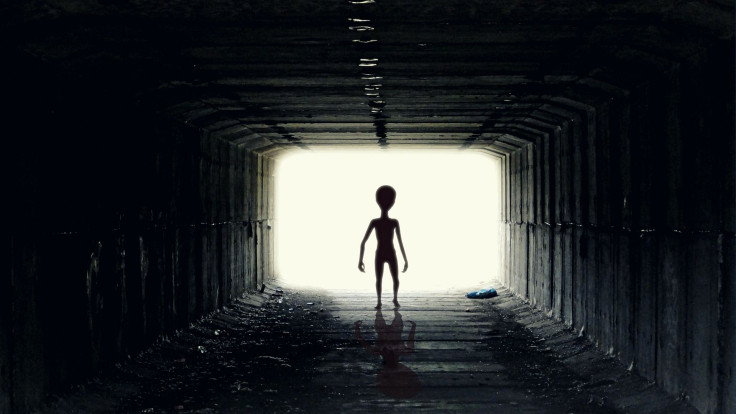 © 2023 Latin Times. All rights reserved. Do not reproduce without permission.