A woman from the United Kingdom was surprised to find the pizza she ordered from Dominos has some extra topping on it. However, it was not the edible kind that most would expect and was reportedly nuts and bolts baked into the pizza.
The woman, identified as Gemma Barton, was reportedly halfway eating the chicken pizza before making the discovery. She found iron nails and bolts in the cheese of her pizza, something that unsurprisingly drew her ire.
Barton shared on social media the whole thing and called out Dominos pizza for overlooking health and safety. She also issued a warning to others to check their pizzas before eating them.
"Absolutely horrified by what I found in my dominos order the other night. Can't believe I ate half of this. Dominos do a quality check?!?! Yeah right!! a full on NUT AND BOLT baked in the pizza!!! PLEASE PLEASE double check your pizzas before eating I'd hate if I or anyone ingested these!! Be careful when ordering from Domino's Pizza at the Thornton-Cleveleys branch on Fleetwood Rd North.Serious choking hazard and health and safety issue here sort yourselfs Domino's Pizza," Barton's Facebook post read.
After revealing the odd pizza mix she got, Barton immediately called Dominos to complain. The restaurant has since apologized and also issued the woman a refund.
Dominos did its part but stating the matter. It also confirmed that it has spoken to the store responsible for the pizza to prevent it from happening again.
"At Domino's we take customer satisfaction and safety extremely seriously – contamination of this nature is extremely rare. As soon as we received Ms Barton's complaint in July we apologised for the distress caused and thoroughly investigated at a store level. We swiftly offered Ms Barton a full refund which she accepted at the time. We have reminded our store team of the correct process to avoid any future issues of this nature," a spokesman from Dominos said.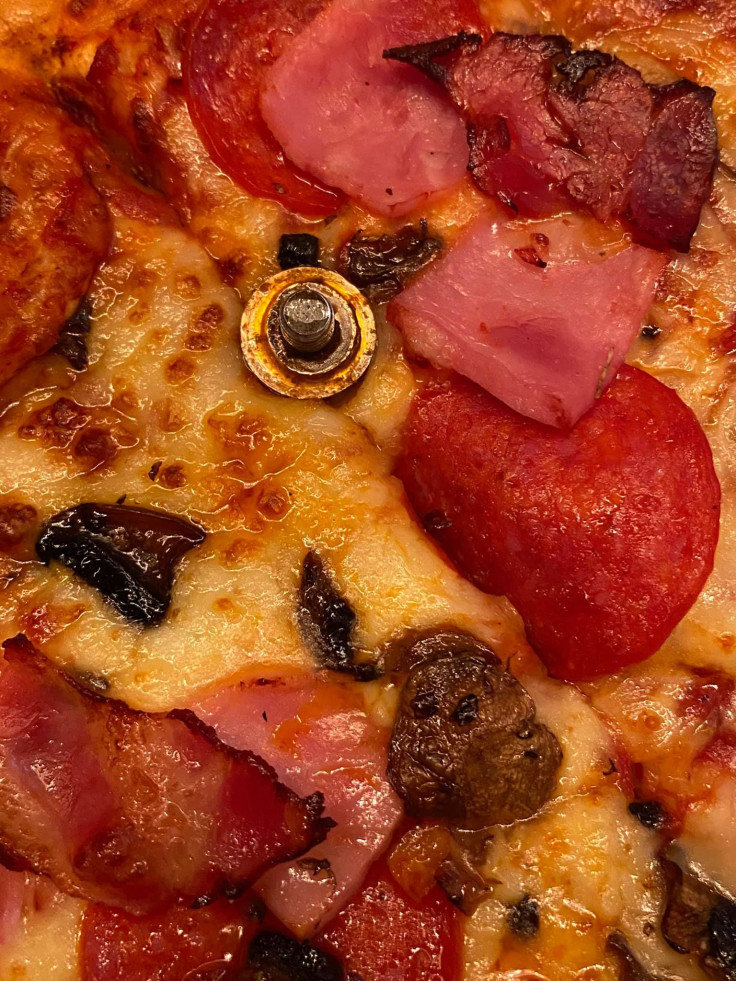 © 2023 Latin Times. All rights reserved. Do not reproduce without permission.