Jared Dudley is reportedly set to retire, closing his 14-season NBA journey soon. The 36-year-old spent the last two seasons with the Los Angeles Lakers and was part of the team that won the 2020 NBA title.
It was something most had expected considering that Dudley's playing time had waded the past couple of years. Last season alone, he only got 6.8 minutes of action in a star-studded Lakers roster.
He is reportedly set to join former Lakers coach Jason Kidd in Dallas. Kidd took over the coaching reigns of the Mavericks after Rick Carlisle's departure.
Carlisle is now with the Indiana Pacers, his second stint with the NBA club. It was also the 61-year-old who endorsed Kidd to replace him as Mavericks coach.
Dudley holds a close relationship with Kidd. Before the Lakers, the one-time NBA champion also suited up under him with the Milwaukee Bucks during the 2014-15 season.
Aside from that, Dudley also came to the defense of Kidd after anecdotes of the 48-year-old's time with the Bucks came out in the new book "Giannis."
"Jason Kidd was a great coach in Milwaukee. The man single handedly change the culture.. One of the biggest turn arounds from one year to the next in NBA history. I personally saw what he did for Middleton and Giannis," Dudley partly said.
The development may come a bit of a surprise considering Dudley wanted to play one more season with the Lakers before formally calling it quits. That plan has been changed,
It remains to be known how whether this move would impact the Lakers. Los Angeles continues to look for players to make up its roster, limited to offering veteran's minimum deals with most of its salary budget committed to top stars such as LeBron James, Anthony Davis and new recruit Russell Westbrook.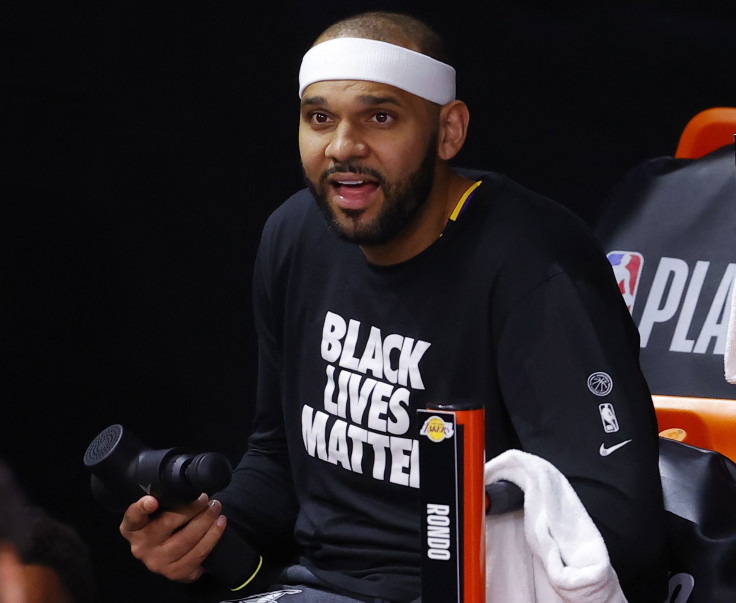 © 2023 Latin Times. All rights reserved. Do not reproduce without permission.