Russia claims to have captured Soledar, a small salt-mine town after a long battle that would be an important step in their defense against Ukraine.
It would mean that Moscow would be able to advance to Bakhmut, a nearby city, and cut off Ukrainian forces there, a spokesperson said in a report by BBC.
However, the statement released by Russia may need further authentication. According to Ukrainian officials, the battle in Soledar rages on. This has led Ukraine to claim that Moscow was making information noise on the bloodiest battles since the war between the countries in February of last year.
Soledar is a town that is relatively small with about 10,000 inhabitants. Its strategic significance is also debatable. However on the part of the Kremlin, if it is true that they have seized control of the town, it would be a sigh of relief on their end.
Russia has been dealing with issues, a reason why they have commissioned the Russian Wagner paramilitary group. It appears there are some issues from within, particularly the part on who should be taking credit for the advance.
Regardless, Ukraine President Volodymyr Zelensky said that the battle in the region continued. He said this during his nightly address but did not tackle anything related to Russia's claim of controlling Soledar.
"Although the enemy has concentrated its greatest forces in this direction, our troops - the Armed Forces of Ukraine, all defense and security forces - are defending the state," Zelensky stated.
For military analysts, Russia's claim of controlling Soledar may not be that significant due to its small size. While capturing it would be possible, the Institute for the Study of War is not convinced that Moscow may advance and target Bakhmut next.
According to regional governor Pavlo Kyrylenko on Thursday, Jan. 12, there are 559 civilians including 15 children remained in Soledar and could not be moved out.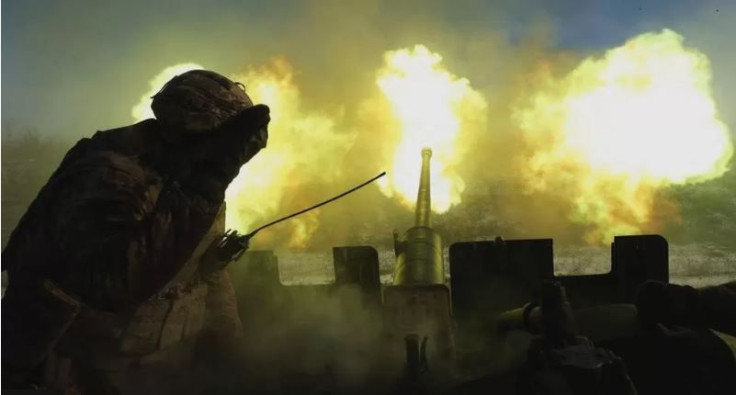 © 2023 Latin Times. All rights reserved. Do not reproduce without permission.