According to UK intelligence, a group of Russian elites is planning to overthrow Russian leader Vladimir Putin in an attempt to restore economic ties with the west.
According to the Chief Directorate of Intelligence for the Ministry of Defense of Ukraine via a Facebook post, the elite group is composed of influential people who want to remove Putin with Russian director of the Federal Security Service and a member of Putin's inner circle, Alexander Bortnikov being eyed to succeed the Russian leader.
"Poisoning, sudden illness, accident — Russia's elite is considering removing Putin," the post read.
It was further added that Putin and Bortnikov had a falling out after the former blamed the latter for the miscalculations in the invasion of Ukraine.
"Bortnikov and his department were responsible for analyzing the mood of the population of Ukraine and the capacity of the Ukrainian army," the directorate said.
It appears plans to unseat Putin are serious. Assassination plans are included among the options to remove the Russian leader from office.
The change in leadership is also seen as a way to re-establish cooperation with Ukraine authorities with the war dragging on, leaving a trail of destruction and devastation.
The economy of Russia has taken a hit with sanctions imposed by the US and NATO apparently taking its toll on the country.
This has affected a lot of Russian oligarchs who saw valuable assets seized by Western countries.
Moreover, US Sen. Lindsey Graham was criticized earlier this month, implicating the assassination of Putin from the inside.
"If [Putin] continues to be their leader, then he's going to make you complicit with war crimes," Graham said. "You're a good people, you'll never have a future, you'll be isolated from the world, and you'll live in abject poverty."
"So I'm hoping somebody in Russia will understand that he's destroying Russia, and you need to take this guy out by any means possible," he added.
Graham was slammed by White House press secretary Jenn Psaki, saying it was not the position of the US government.
"That is not the position of the United States government. And certainly not a statement you'd hear from — come from the mouth of anybody working in this administration," Psaki stated.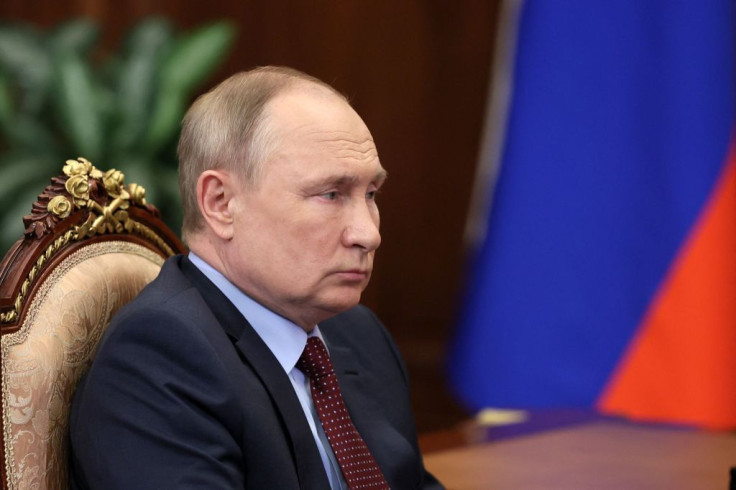 © 2023 Latin Times. All rights reserved. Do not reproduce without permission.