Ukraine is getting help soon after Western leaders pledged to send in tanks to support the country in their fight against Russia.
No less than Ukraine president Volodymyr Zelensky thanks the Western leaders. However, he urged them to send the long-range missile and fighter jets as soon as possible in his nightly address, BBC reported.
This came after the United States and Germany said that they would be sending Abrams and Leopard tanks to Ukraine.
Upon hearing this, Russia condemned the action and called it a blatant provocation, vowing that any tanks sent would be destroyed.
"The tanks would "burn like all the rest," Dmitry Peskov, President Vladimir Putin's spokesman, said. "They are just very expensive."
The moves also come not long after Zelensky told Nato Secretary General Jens Stoltenberg that "progress must be made in other aspects of our defense co-operation."
"We must form such a tank force, such a freedom force that after it strikes, tyranny will never again rise up," the Ukraine leader said.
Hence, Zelensky is expected to equip the Ukrainian air force with more technologically advanced fighter jets once the tanks are secured. However, there are still some Western governments who remain opposed to such a move, fearing that the aircraft could be used to strike targets inside Russia.
However, German Chancellor Olaf Scholz insisted there would be no fighter jet deliveries to Ukraine.
On the part of the US, President Joe Biden said on Wednesday, Jan. 25, that the US would send 31 M1 Abrams battle tanks to Ukraine.
The decision to deliver the tanks was announced hours after Germany said it would send 14 of its Leopard 2s to the Ukrainian battlefield.
"We're also giving Ukraine the parts and equipment necessary to effectively sustain these tanks in battle," Biden said. "This is about helping Ukraine defend and protect Ukrainian land. It is not an offensive threat to Russia."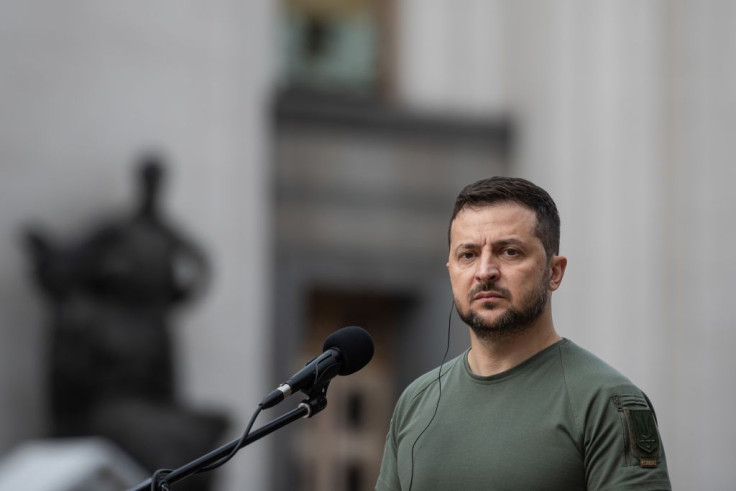 © 2023 Latin Times. All rights reserved. Do not reproduce without permission.