Ukraine President Volodymyr Zelensky is aware of the corruption in their government and is bent on ridding it of corrupt officials. It appears that some top officials have been pinpointed and several have already left their posts as of Tuesday, Jan. 24.
Ukraine has launched a broad anti-corruption drive following bribery claims of officials allegedly buying food at inflated prices. There was even one accused of living an unusual lavish lifestyle, BBC reported.
It was added by Zelensky's senior aide, Mykhailo Podolyak, that the president was responding to a key public demand that justice should apply to everyone.
Among those who stepped down include a top adviser, four deputy ministers and five regional governors, the outlet added.
The first one to resign was reportedly Kyrylo Tymoshenko, a deputy head of the office of the President. He oversaw the regional policy and was part of Zelensky's campaign.
He is being accused by a journalist of using several expensive sports cars throughout the war. Tymoshenko has denied any wrongdoing.
Aside from him, deputy defense minister Vyacheslav Shapovalov also resigned for allegedly purchasing military food supplies at inflated prices. It was branded a technical mistake and claimed that no money changed hands.
Other top officials who resigned included the following:
Deputy Prosecutor General Oleskiy Symonenko
Deputy Minister for Development of Communities and Territories Ivan Lukerya
Deputy Minister for Development of Communities and Territories Vyacheslav Negoda
Deputy Minister for Social Policy Vitaliy Muzychenko
Regional Governors of Dnipropetrovsk, Zaporizhzhia, Kyiv, Sumy and Kherson
Ukraine has a history of corruption. It was ranked 122 out of 180 countries in corrupt states by 2021 Transparency International.
It was added by David Arakhamia, the head of Mr. Zelensky's Servant of the People party, that these corrupt officials could face jail time.
"Officials at all levels have been constantly warned through official and unofficial channels: focus on the war, help the victims, reduce bureaucracy and stop doing dubious business," Arakhamia stated. "Many of them have actually listened, but some, unfortunately, did not."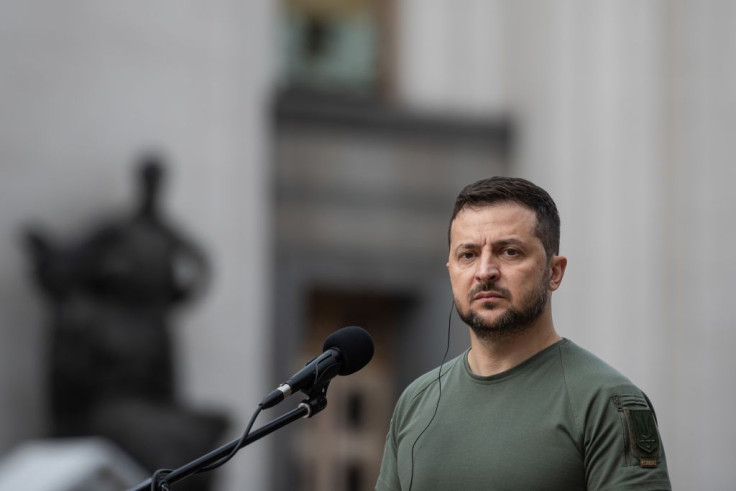 © 2023 Latin Times. All rights reserved. Do not reproduce without permission.