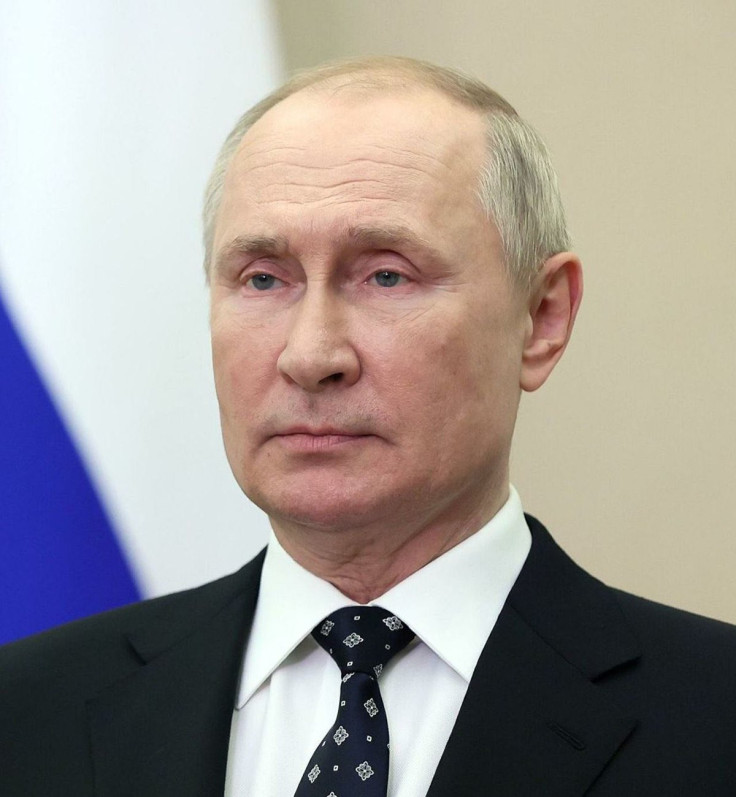 For Russian President Vladimir Putin, it was a week of highs and lows.
He posed for photos with visiting Chinese President Xi Jinping on Monday in Moscow. But by then, Putin was already wanted for allegedly deporting Ukrainian children to Russia, as charged by the International Criminal Court (ICC) in The Hague.
Russia's winter offensive in eastern Ukraine appeared to be faltering on the battlefield as Ukrainian forces resisted the fall of Bakhmut.
China has said that it reserves the right to assist Russia militarily, but thus far it has only provided diplomatic cover.
Russia and China issued a joint statement on Ukraine, in which Russia supported China's "objective and unbiased" position and supported China as a potential peacemaker in the Ukraine crisis, Al Jazeera reported.
In a joint statement released on Tuesday, China and Russia urged an "end to all steps that contribute to the escalation of tension," implying that the reason for the escalation is not Russia's ongoing invasion but rather Western military assistance to Ukraine.
Although calling for a ceasefire and peace talks, China did not demand that Russian soldiers leave Ukrainian territory.
Russia has claimed that NATO's expansion eastwards has given it no choice but to wage war pre-emptively.
Underlying the diplomacy are economic interests. Putin is ready to replace lost sales of Russian oil and gas to the EU with sales to China, and Xi is keen to buy that energy cheaply as Russia's buyers dwindle.
U.S. Secretary of State Antony Blinken has dismissed Sino-Russian solidarity as a marriage of convenience, but Xi and Putin said that a rare geopolitical realignment was taking place.
On Friday, the International Criminal Court (ICC) indicted Putin for being "allegedly responsible for the war crime of unlawful deportation of the population (children) and that of unlawful transfer of population (children) from occupied areas of Ukraine to the Russian Federation."
The commissioner for children's rights in Russia, Maria Lvova-Belova, was also charged.
According to Kremlin spokesman Dmitry Peskov, the charges did not affect the Russian president because Russia is not a signatory to the court, but ICC President Piotr Hofmanski told Al Jazeera that it was "completely irrelevant" that Russia had not ratified the court's charter, the Rome Statute.
"According to the ICC statute, which has 123 state parties, two-thirds of the whole international community, the court has jurisdiction over crimes committed in the territory of a state party or a state which has accepted its jurisdiction," he said.
"Ukraine has accepted the ICC twice – in 2014 and then in 2015."
This means that the ICC has jurisdiction over anyone who committed crimes in the territory of Ukraine from November 2013 onwards, regardless of nationality, Hofmanski said, so Putin and Lvova-Belova could be arrested if they travel to any of the 123 countries that are signatories to the statute.
Putin's ally and deputy chairman of the influential Russian Security Council, Dmitry Medvedev, declared that any attempt to detain the Russian president would be equivalent to declaring war on the country.
Days earlier, Medvedev had threatened to strike the ICC with a missile.
Russian forces attacked the city of Bakhmut in the eastern Ukrainian region of Donetsk throughout the week, making minor progress but failing to completely encircle the city.
On Sunday, Ukrainian forces launched a counterattack, and geolocated video looked to show that they had been successful in retaking the area close to Ivanivske, 6 km (4 miles) west of Bakhmut.
Russian military bloggers posted images showing a column of Ukrainian vehicles 22 km (14 miles) west of Bakhmut, leading them to believe that Ukraine was getting ready for a counter-offensive.
Colonel General Oleksandr Syrskyi, the commander of Ukraine's ground troops, declared on Thursday that the Russian soldiers in Bakhmut were nearly depleted and that a spring counteroffensive was imminent.
In the war, Russia's failure to take Kyiv was its first significant setback. The other three cities were marked by major battles that led to Ukraine recapturing most of the northern Kharkiv region.
Despite months of fighting, Russian forces have only been able to retake the eastern half of Bakhmut.
An assessment by the Washington-based Institute for the Study of War found that Russia had now committed all 300,000 troops it had mobilized in September and October.
"If 300,000 Russian soldiers have been unable to give Russia a decisive offensive edge in Ukraine, it is highly unlikely that the commitment of additional forces in future mobilization waves will produce a dramatically different outcome this year," the institute said.
Vadym Skibitskyi, the deputy head of military intelligence for Ukraine, stated on Friday that Russia was getting ready to engage in combat in Crimea, indicating that the Russian military leadership is not confident it can keep pushing forward.
© 2023 Latin Times. All rights reserved. Do not reproduce without permission.