As Russia continues its military operation against Ukraine, a number of Russian helicopters were shot down on Thursday, Feb. 24, as an attempted attack on a nearby military airport in Kyiv proved unsuccessful for now.
The Russian helicopters reportedly attempted to attack the military airport of Gostomel near Kyiv, where the Russians were met by counter-fire from the Ukrainian military. Ukrainian officials say that Russia was entering the country through Belarus, according to Reuters.
Helicopters believed to be from the Russian military were seen flying over the Dnieper river near Kyiv, with footage showing them hovering quickly through the river as Ukrainian military forces fire against the helicopters on the scene, the Guardian reported.
Three helicopters from the Russian side were destroyed, though footage shows that many of the helicopters appear to still be operational and flying over Ukrainian skies as the military operation against the country continues.
As the Russian-Ukrainian conflict continues to escalate, President Joe Biden has condemned the attack as "unprovoked and unjustified," before unveiling economic sanctions against Russia in an attempt to deter further attack towards Ukraine, the Hill reported.
"Russia alone is responsible for the death and destruction this attack will bring, and the United States and its Allies and partners will respond in a united and decisive way. The world will hold Russia accountable," Biden said.
The United States and fellow European allies will disclose additional sanctions against Russia, as well as additional possible sanctions against Russian President Vladimir Putin, while attacks on Ukraine continue unabated from Russian Federation ally Belarus.
"At about 5:00 a.m., the state border of Ukraine in the area with the Russian Federation and the Republic of Belarus was attacked by Russian troops supported by Belarus," the Ukrainian border service said as Kyiv went under attack by Russian and Belarus forces.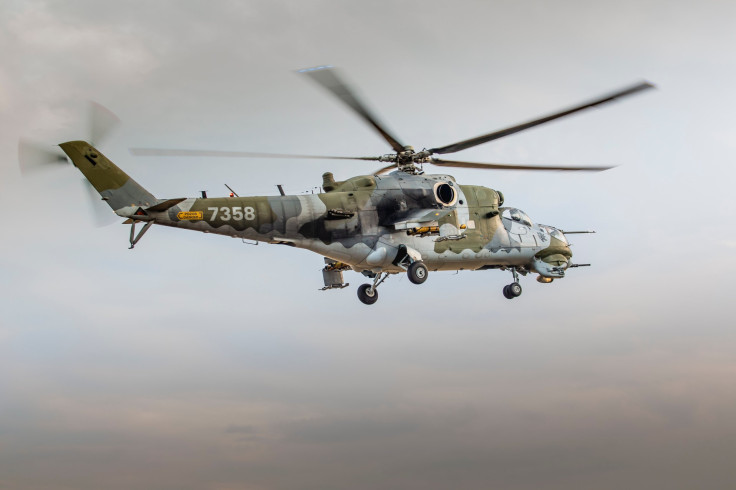 © 2023 Latin Times. All rights reserved. Do not reproduce without permission.