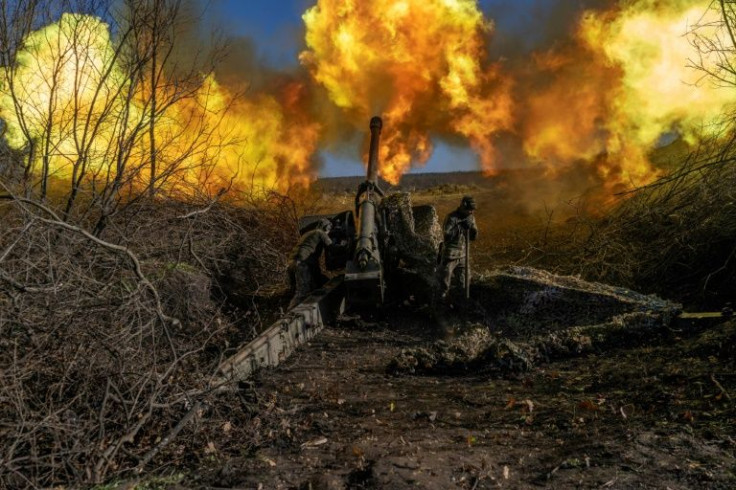 The U.S. believes that since December, the war in Ukraine has claimed the lives of around 20,000 Russian soldiers.
According to National Security Council spokesperson John Kirby, who was using recently released intelligence, an additional 80,000 people have been hurt.
The Wagner mercenary company, which has been targeting the eastern Bakhmut city, is responsible for half of the fatalities.
In a grueling war of attrition, Russia has been attempting to conquer the little city since last year.
Most of Bakhmut is currently under the hands of Moscow, while a tiny area to the west of the city is still under the control of Ukrainian forces. For both sides, the intense conflict has acquired a great deal of symbolic significance.
Officials from Ukraine have also stated that they are using the conflict to kill as many Russian soldiers as they can and deplete their reserves.
"Russia's attempt at an offensive in the Donbas [region] largely through Bakhmut has failed," Kirby told reporters. "Russia has been unable to seize any real strategic and significant territory.
"We estimate that Russia has suffered more than 100,000 casualties, including over 20,000 killed in action," he added.
The toll in Bakhmut accounts for losses since the start of December, according to the U.S. figures.
"The bottom line is that Russia's attempted offensive has backfired after months of fighting and extraordinary losses," Kirby said.
He added he was not giving estimates of Ukrainian casualties because "they are the victims here. Russia is the aggressor."
Moscow has not responded, and the BBC is unable to independently verify the provided data.
By taking the city, Russia would be a little bit closer to its objective of dominating the entire Donetsk region, one of the four regions in eastern and southern Ukraine that it annexed last September after holding fraudulent referendums that were roundly denounced outside of Russia.
Despite having limited strategic worth, according to analysts, Bakhmut has become a focus for Russian commanders who have found it difficult to bring the Kremlin any good news.
The Wagner mercenary outfit, which frequently employs prisoners and has earned a bad reputation for its frequently cruel tactics, has assumed a prominent role in the Russian attack on Bakhmut.
Yevgeny Prigozhin, its commander, has staked his reputation, and that of his private army, on seizing the city.
However, he recently made a threat to withdraw his troops from Bakhmut.
He threatened to remove Wagner fighters in a rare in-depth interview with a well-known Russian war blogger if the Russian defense ministry did not give them urgently need ammunition.
He cautioned that fighters from Wagner could be redeployed to Mali.
Throughout the conflict, he has frequently argued with Russia's defense ministry, charging them with failing to support his fighters adequately.
Prigozhin also called upon the Russian media and military leadership to "stop lying to the Russian population" ahead of an expected Ukrainian spring counteroffensive.
"We need to stop lying to the Russian population, telling them everything is all right," he said.
He praised the Ukrainian military's "good, correct military operations" and command.
In Bakhmut, Russian forces had been driven from some positions by counterattacks, according to a senior Ukrainian general on Monday, but the situation remained "difficult."
The commander of Ukraine's ground forces, Gen. Oleksandr Syrskyi, claimed on Telegram that new Russian units, including paratroopers and fighters from Wagner, are "constantly thrown into battle" despite suffering significant losses.
However, he added, "But the enemy is unable to take control of the city."
© 2023 Latin Times. All rights reserved. Do not reproduce without permission.