Ukrainian Deputy Prime Minister Iryna Vereshchuk ignored Moscow's demand to surrender Mariupol by 5:00 a.m. on Monday as civilians in the area hunkered down amid Russian military bombardment.
During a news conference on Sunday, Col-Gen. Mikhail Mizintsev, the Russian National Defense Management Center director, encouraged Ukrainians to lay down their arms. He said that the region had become engulfed in a severe humanitarian crisis. Mizintsev also promised everyone who complied with his requests safe passage out of Mariupol.
On Monday morning, Mizintsev allegedly promised to open humanitarian lanes that started in Mariupol and ran east and west out of the port city. On the other hand, Russian officials only promised safe passage if all Ukrainian forces and foreign mercenaries laid down their arms and left by the deadline.
According to a Russian official, humanitarian corridors will be available by 10:00 a.m. Moscow time if Ukrainians successfully complete the capitulation of Mariupol. WFTV9 said the process would be followed by the safe transit of humanitarian convoys carrying food, medication, and other supplies into the city.
Vereshchuk, a social activist and politician, told Ukrainska Pravda, an online website, that now was not the time to discuss surrendering weapons at Russia's request. Instead, she asked that Moscow provide humanitarian routes to allow the nearly 350,000 people besieged in the area to flee the battleground.
Russia's Ministry of Defense had previously stated that Ukraine had until 5:00 a.m. on March 21 to respond to Moscow's proposals. They threatened that anyone who did not surrender to Russia would face more than a "court-martial."
According to The Moscow Times, the southern port city of Mariupol has been a critical goal in President Vladimir Putin's plan since the commencement of Russia's invasion of Ukraine. It serves as a land link between Russian forces stationed in Crimea and Russian-controlled territories to the north and east.
Mariupol had been under Russian siege for about four weeks before Moscow's offer of surrender. Vereshchuk, on the other hand, suggested that rather than wasting time on eight pages of letters, Moscow should simply open humanitarian corridors for nothing since it was the proper thing to do.
The failure to open such a humanitarian corridor in the last several weeks has been criticized. Mizintsev blamed the city's killing sprees on Ukrainian "bandits," "neo-Nazis," and nationalists who engaged in "mass terror" and went on killing sprees.
The southern port city has been subjected to one of the most intense bombardments, leaving residents with little to no food, water, or power. According to the local council, thousands of inhabitants have been "deported" to Russia in the previous week.
Since the first wave of Russian forces invaded Ukraine on February 24, the dead toll has risen to tens of thousands, with an estimated ten million people homeless. Many people also fear a larger conflict between Russia and the United States, according to The Guardian.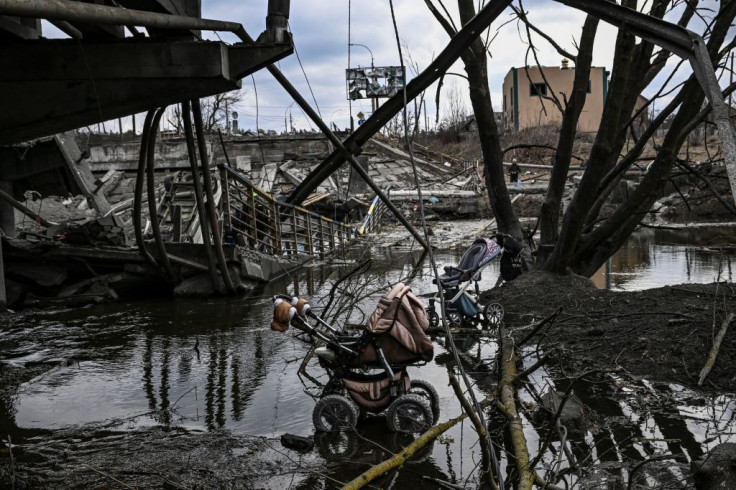 © 2023 Latin Times. All rights reserved. Do not reproduce without permission.