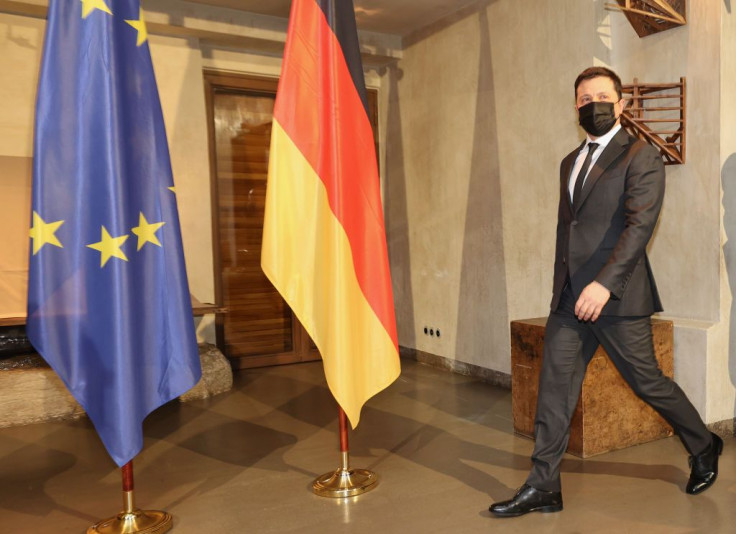 Ukrainian President Volodymyr Zelensky called on the Kremlin for a meeting in an effort to seek a resolution to the looming crisis. During the Munich Security Conference Saturday, Zelensky reiterated their stance on following only a diplomatic path for the sake of a peaceful settlement, adding that Russia is free to choose the location for the said talks. Russian leader Vladimir Putin has yet to respond.
Rising tensions between Ukraine and Russia has seen intensified military troop movement close to Ukraine's northeastern border. New satellite imagery detected troop units that were once housed in garrisons have now been deployed into field positions despite earlier assurances from Vladimir Putin that Moscow had no intentions of starting a war.
According to CNN, the said images were collected Sunday through the Maxar satellite showing new multiple military units and armored equipment moving across the northwest towns of Belgorod, Soloti, and Valuyki, Russia - just within 35 kilometers off the Russia-Ukraine border.
The observations suggest a change in movement pattern compared to the previous deployments of armed troops, military tanks, and other artillery support carriers and equipment. These were initially spotted near Russian military training areas and camps, but combat units now seem to have departed from these areas.
"Most of the combat units and support equipment at Soloti have departed and extensive vehicle tracks and some convoys of armored equipment are seen throughout the area," Maxar Technologies observers said on Sunday. Until recently, military encampments that have been earlier noted to house a significant amount of armed troops are now comparably empty.
Meanwhile, US intelligence indicated that Russian commanders may have already sent orders to troops to press on towards an attack on Ukraine. US officials said they have been closely watching telltale signs of Russian military preparations and now have come to conclude that Moscow's defense forces may have already reached their final stages for an imminent attack. Although orders from Russian top commanders may always be withdrawn, US sources say such imageries may also be a tactic to confuse US and allied forces.
On Friday, President Biden echoed concerns saying he believes Putin has made a final decision to attack, with US Secretary of State Antony Bilken backing this up. "But until the tanks are actually rolling and the planes are flying, we will use every opportunity and every minute we have to see if diplomacy can still dissuade President Putin from carrying this forward," Bilken said.
New signs of Russian troop movement closing in on Ukraine borders saw separatist leaders in eastern Ukraine ordering a full military mobilization over the weekend. While Germany and Austria have ordered all its citizens to leave Ukraine with Lufthansa canceling all flights to Kyiv and Odessa, Poland Prime Ministery Mateusz Morawiecki said they are ready to provide Kyiv with additional defensive weapons to secure and defend its territory and its people against any aggressions from the Russian army.
Should Russia decide to proceed with an invasion, the EU Executive Commission said Friday that robust and comprehensive Western sanctions are now being prepared against Moscow by the US, UK, and Canada. EU head Ursula von der Leyen said under these sanctions Moscow would still have access to limited financial markets and high-tech goods, citing that an invasion could cost Russia a prosperous future.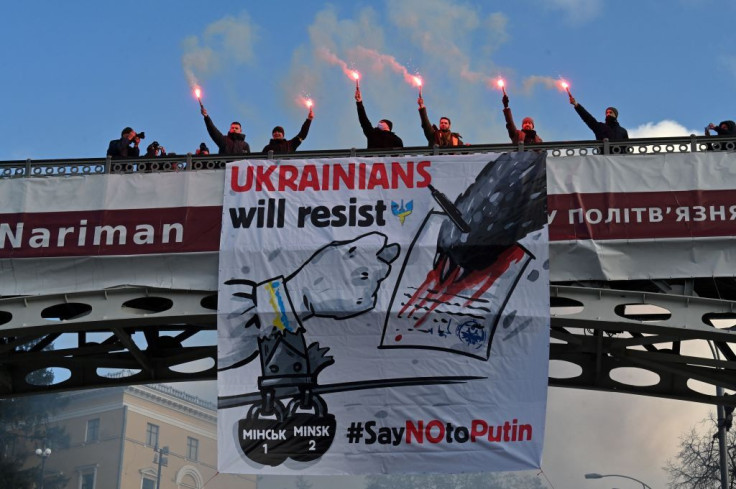 © 2023 Latin Times. All rights reserved. Do not reproduce without permission.