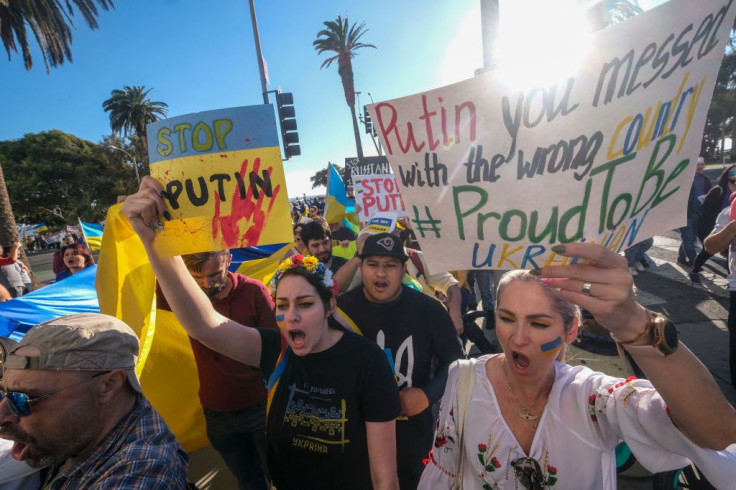 Ukrainian citizens are taking part in helping their country against Russian invaders. Thousands of civilians in Ukraine are preparing to fight off the Russian forces.
A lot of Ukrainians living abroad flew back to their homeland. They are set to join the "Territorial Defense Units," which have been trained by military personnel in wooded or abandoned areas in the suburbs of cities. The newly trained people have been seen standing guard behind stacks of tires at checkpoints in the capital of Kyiv; they are also patrolling its empty streets. Most of them wear street clothes with yellow arm bands to identify themselves as volunteer soldiers.
Among the volunteers is the former Miss Grand Ukraine, taking up arms against invading Russian forces in Kyiv. Anastasiia Lenna, 31, was photographed with a huge rifle, with a pink scope. "Everyone who crosses the Ukrainian border with the intent to invade will be killed!" Lenna, who works as a public relations manager in Turkey, warned people in an Instagram post.
Ordinary residents across the country have been under basic combat training. All are taught the proper handling of guns, making incendiary Molotov cocktails and tossing grenades.
Meanwhile, a businessman in Odesa, Ukraine has offered locals £600 ($800) for every Russian soldier captured in the city. "In Odesa, local businessman offered $800 for every detained invader. Within hours local civilians supplied him with 9 fine specimens of RU military," Olexander Scherba took to Twitter on Sunday, confirming an additional incentive for those living in Odesa.
Russian President Vladimir Putin escalated tensions by ordering Russian nuclear forces to be put on high alert Sunday. At the same time, Ukraine's fighting leader agreed to talks with Moscow as Putin's troops and tanks moved deeper into the country.
Putin issued an instruction to increase the preparedness of Russia's nuclear weapons which has instilled fear of nuclear war against Ukraine. The Russian leader is "potentially putting in play forces that, if there's a miscalculation, could make things much, much more dangerous," according to a senior US defense official, talking on condition of anonymity to discuss rapidly unfolding military operations. Putin's order came as Russian forces encountered strong resistance from Ukraine defenders. Moscow has failed to win complete control of Ukraine's airspace, despite advances across the country.
Ukraine's Interior Ministry confirmed that 352 Ukrainian civilians were killed, including 14 children. An additional 1,684 people, including 116 children, have been wounded. According to the UN refugee agency, an estimated 368,000 Ukrainians have arrived in neighboring countries since the invasion began.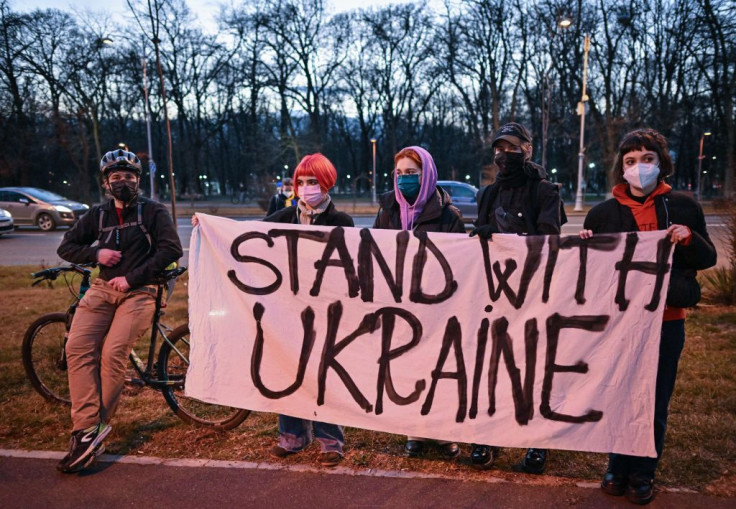 © 2023 Latin Times. All rights reserved. Do not reproduce without permission.