On Wednesday, a second Ghislaine Maxwell accuser testified that convicted sex offender Jeffrey Epstein introduced her to Donald Trump when she was 14. She also claimed to have ridden a private jet with Prince Andrew in a flight operated by Larry Visoski, who also presented evidence against the British socialite.
Epstein died in prison in August 2019 after taking his own life at a New York City jail while awaiting his sex-trafficking trial, The Guardian reported. Meanwhile, Maxwell, the convicted sex offender's alleged associate, maintains she is being used as a scapegoat for the pedophile financier.
The defendant denies all the charges against her, which included one count of sex trafficking of a minor and three counts of conspiracy related to the other counts. Since her arrest last year, Maxwell has been in a U.S. cell facing up to 80 years in prison if convicted.
The allegations against Maxwell cover the period between 1994 to 2004, with prosecutors arguing Maxwell served as a "right-hand" partner and "the lady of the house" for Epstein.
The defendant, who also carries both U.S. and French citizenship, also reportedly helped groom vulnerable teenage girls as young as 14 for abuse by normalizing abusive sexual conduct at Epstein's luxurious residences, the BBC noted.
The court heard on Wednesday from a woman named "Jane Doe" that Maxwell had frequently been in the room with her when she had sexual relations with Epstein when she was just 14 years old.
During a summer camp in Michigan in 1994, Maxwell drew the victim into Epstein's predatory orbit, introducing him as a wealthy donor offering scholarships to pupils. At that time, Epstein had reportedly promised to fund Jane's education but instead abused her, prosecutors said.
The woman further testified that her family was in financial ruin in 1994 since her father had died one year earlier from cancer. She also graphically detailed her alleged abuse, saying Maxwell was present for much of it and was "very casual" about the encounters.
Jane recalled her first sexual experience that occurred after Epstein lured her at his pool house while she discussed her plans for the future. The woman said by the time she was at the pool house, Epstein started pulling down his pants and masturbating in front of her.
"I was frozen in fear; I had never seen a penis before," the witness said. "I was terrified and felt gross and like I felt ashamed."
The appalling encounter followed her first sexual experience with the defendant, who asked her to join them in his bedroom at his Palm Beach, Florida home. She said they stripped their clothes off and "started sort of fondling each other and kind of casually giggling."
"I was just standing there, and he asked me to take my top off, then their hands [were] everywhere. Jeffrey proceeded to masturbate while Ghislaine was rubbing, kissing, and fondling him," she continued.
Jane also described "orgies" with other participants, including a British woman named "Emmy" and another woman named "Eva," noting she was in pain during the alleged encounters, according to the Daily Beast.
While she confessed to having met Trump and Prince Andrew through Epstein and Maxwell, she did not, however, accuse the former U.S. president or the Duke of York of any misconduct.
Meanwhile, Visoski, who served as Epstein's pilot for over 25 years, described Maxwell's standing in his operations as "the number two," because "Epstein was the big number one."
He said on Tuesday that Maxwell's relationship with Epstein was "more personal than business" but stopped short at characterizing it as anything romantic.
Visoski also admitted he had never seen any sexual activity during the flights but noted that the cockpit door had been closed during flights on the plane that had the nickname the "Lolita Express".
He would also recall flying Virginia Roberts Giuffre, who claims to be a sexual assault victim of Prince Andrew, describing her as "a shorter woman with dirty blonde hair." Meanwhile, the Duke of York, 61, has consistently denied the allegation amid public backlash for his friendship with Epstein.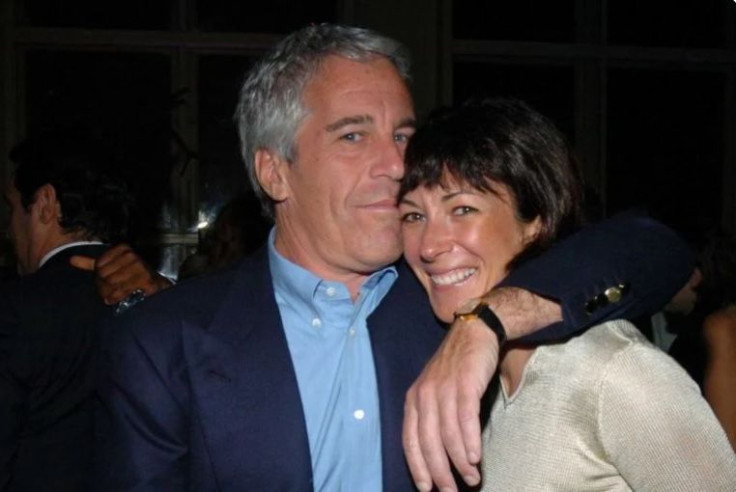 © 2023 Latin Times. All rights reserved. Do not reproduce without permission.