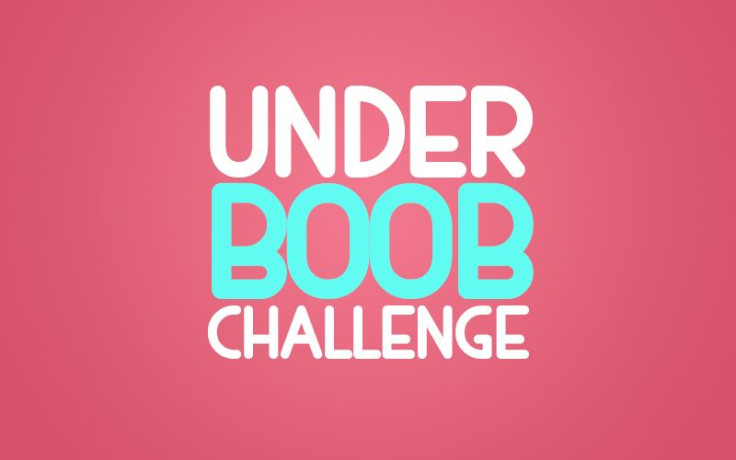 Ever since the rise of social media, there have been many campaigns that go viral but have a good message behind them. One that comes to mind is the Ice Bucket Challenge, that helped raised awareness of ALS, or Cock In A Sock that somehow raised awareness to get tested for cancer. The latest trend is a bizarre one and has no social activism behind it and it is called the Under Boob Pen Challenge. Mashable is reporting that the social challenge first went viral on China's Weibo network. Women post selfies trying to hold a pen under their breasts. The point is that if you are blessed up there, you will be able to hold it with no problem.
Jokesters have taken it to another level and are now posing with other objects, or guys using tape around them and stickin the pen to their body. However, this is a much bigger issue and it's already drawing criticism. It is body shaming women. The fact that women who are not as developed as others and can't hold a pen under their boob is making them feel self conscious about it. Is this just another way to look at others and feel ashamed of ourselves? If we are unable to hold the pen does that makes us less as we don't live up to the social norms and standards? Let us know what you think about this latest trend in the comments section!
UNDER BOOB CHALLENGE
GIRLS STICKING OTHER OBJECTS BESIDES PENS
UMMM...THAT'S NOT AN UNDERBOOB
WE DON'T THINK THIS IS THE RIGHT WAY OF DOING THIS
GUYS DIDN'T WANT TO FEEL LEFT OUT
© 2023 Latin Times. All rights reserved. Do not reproduce without permission.