Unidentified human remains were reportedly found in the trunk of a burning car in a secluded area on the east side of Indianapolis on Tuesday, Nov. 9.
The gruesome discovery was made when firefighters and Indianapolis Metropolitan Police officers responded to a report of a burning vehicle in the 7500 block of Woodlawn Avenue just before 12:30 a.m. on Tuesday, Nov. 9.
First responders who reached the scene found a 2011 Chrysler sedan burning on the side of the road. On further inspection, the officers discovered a man dead in the car's trunk, FOX 59 reported.
"When they inspected the vehicle, they found the body of what appears to be an adult male in the trunk of the car," Kerry Buckner, Indianapolis Metropolitan Police Department (IMPD) Commander said.
Laura Bays, who lives in the neighborhood where the car was parked, said that the incident is overwhelmingly alarming.
The car was reportedly parked in the grass just a few feet away from Laura's property. The neighbors believe that the victim may have been killed before the vehicle was left in their neighborhood as they didn't hear any gunshots overnight, according to The Indianapolis Star.
"I certainly don't feel as safe as I used to," said Bays.
"This is kind of an out of the way spot. I don't know that I've ever been back here in my 31 years, so I would imagine that whoever dumped this car back here probably knew this area or probably lived around here," said Buckner.
Concerned neighbors have contacted the city's Action Center, raised safety concerns, and asked the local government to install a single street light in the area.
"I mean there needs to be a light right here definitely. It is so pitch black at night," said Bays. "There's no street lights anywhere. It's dark. You can't see anything."
Investigators are planning to review the CCTV surveillance cameras from around the crime scene to see if anyone could be seen driving near the area overnight.
According to police reports, the officers are investigating the death as a homicide. The death marks the 239th homicide in Indianapolis in the year 2021. With almost 50 days left in the year, the figure is quickly approaching the all-time record of 245 homicides set last year.
Police officers are asking anyone with information regarding the incident to call Crime Stoppers of Central Indiana at 317-262-8477 or (TIPS).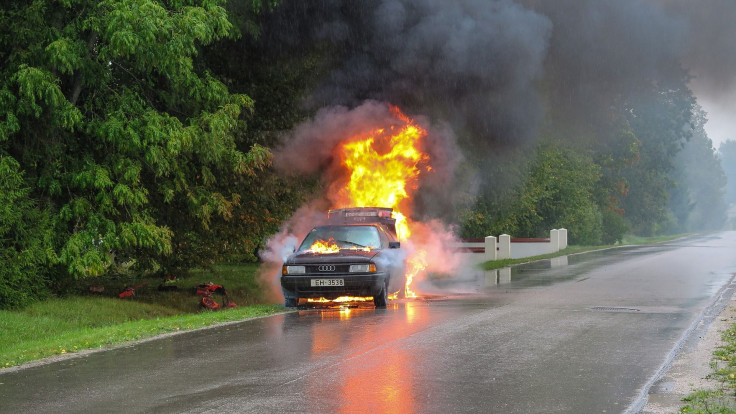 © 2023 Latin Times. All rights reserved. Do not reproduce without permission.