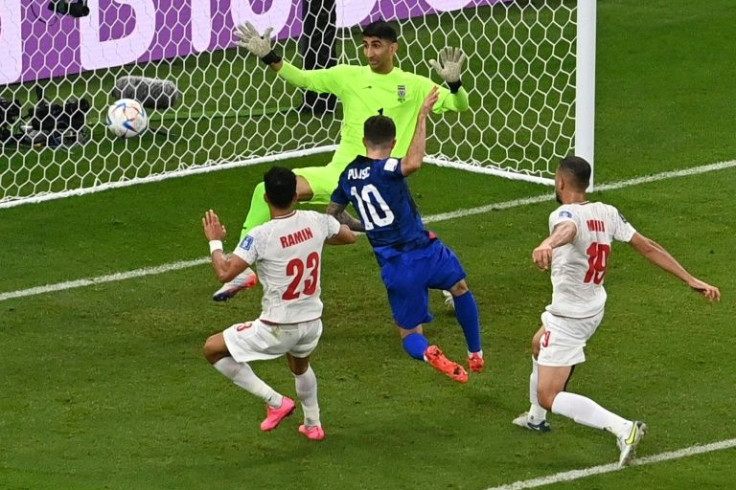 The United States men's national soccer team, in a must win situation, defeat Iran 1-0 and advance to the knockout rounds of the 2022 FIFA World Cup.
The United States advance by finishing second in Group B action and will play the Netherlands on Saturday in the Round of 16.
Social Media Reacts to the USMNT shutout victory over Iran
Tensions mounted both on and off the field surrounding the match because of the strained relations between the United States and Iran's Islamic government, according to Timet. For several citizens of Iran it was more than just a game. Some soccer fans in Iran cheered in support of the USMNT during and after the game.
Meanwhile in the United States, fans celebrate a back-to-back shutout and 1-0 win. The USMNT advance to the knockout stage of the World Cup for the seventh time its history.
The USMNT started agressive and were knocking on the door early in the match.
The U.S. team dominated most of the first half. It was Captain America himself, Christian Pulisic, who scored in the 38th minute, following the assist from Sergino Dest, who headed the ball to Pulisic for the goal in front of the net.
The Hershey, Pennsylvania native sacrificed his body while he scored and caught a knee from the Iranian goalkeeper. Pulisic was down until the 41st minute when he returned from the sideline.
The United States almost sealed the deal with a second goal that was disallowed. Tim Weah was ruled offsides, based on the new semi-automated offside technology used at this year's tournament in Qatar.
The USMNT face Group A winners, the Netherlands, Saturday at Khalifa International Stadium.
Ted Lasso offers some advice.
© 2023 Latin Times. All rights reserved. Do not reproduce without permission.