A former professor for Northwestern University in Illinois has been sentenced to 53 years in prison on Tuesday, Jan. 25, for the murder of his boyfriend during a three-way sexual encounter that attempted to bring a fantasy of his to life.
Forty-seven-year-old Wyndham Lathem, who was a renowned microbiologist before his arrest, reportedly wanted to fulfill a fantasy with his 26-year-old boyfriend Trenton Cornell-Duranleau and Oxford employee Andrew Warren when Cornell-Duranleau was killed, according to CBS News.
Lathem allegedly had a sexual fantasy of "killing others and then themselves" that they wanted to fulfill, which prompted Lathem to kill Cornell-Duranleau in what is being described as "cold-blooded, calculated execution" with Warren watching and occasionally participating in the killing, the Chicago Sun-Times reported.
"To butcher an individual, Trenton Cornell, the way that he died, in order to fulfill a bizarre, antisocial, perverted fantasy, based on whatever sense of reality, is totally beyond my understanding," Cook County Judge Charles Burns said regarding the case.
Lathem and Warren went on the run after Cornell-Duranleau's murder; however, they promptly surrendered to authorities once they reached California. Lathem at first pinned the murder on Warren before police officers found inconsistencies with his testimony.
"He trusted me completely and felt safe with me, and I betrayed that," he said in a video that he sent to his parents. "I took that all away when I killed him."
Warren, who had pleaded guilty to the murder of Cornell-Duranleau, testified that he only collaborated in the killing after Lathem had already stabbed the victim multiple times. Warren received a 45-year sentence for his part in the murder, NBC News reported.
Adam Shepard, Lathem's lawyer, denounced the ruling as cruel, saying, "As for the sentence, we contend that it was unduly harsh given Dr. Lathem's outstanding contributions to society and his lifetime battle against infectious disease."
Meanwhile, Lathem has expressed remorse for the killing, openly apologizing in the courthouse for the harm that he caused his former lover.
"I want Trent's family to know that I have been [grief-stricken] with remorse since the moment everything happened," Lathem said. "And the last four and a half years have not made it any easier. Every day I think of Trent."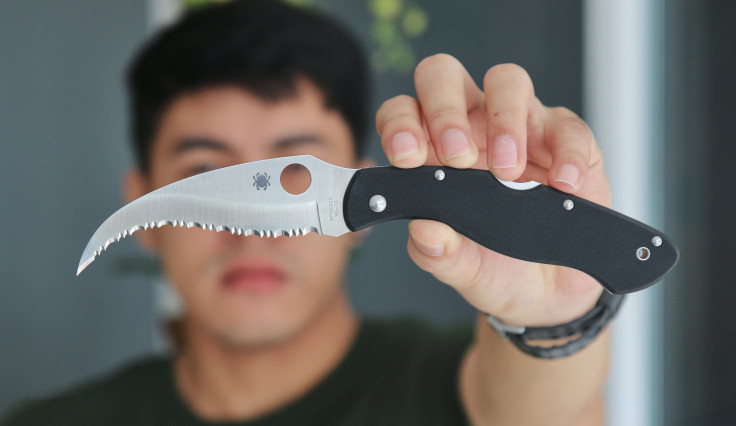 © 2023 Latin Times. All rights reserved. Do not reproduce without permission.