In what appears to be an act of gross negligence, an unvaccinated elementary school teacher, who decided to take off her mask to read to students, ended up infecting over 12 students in a classroom of 22 with COVID-19 in May last year.
According to CNN, California public health officials reported the incident on Friday. The students who tested positive for COVID-19 allegedly passed the virus on to other students, family members, and community members. A total of 26 people stemmed from a single case, it has been reported.
The case highlights how children can also be carriers of the disease, and the general tendency to undermine their ability to spread the virus or take the jab needs to be changed.
The teacher, whose identity remains undisclosed, reportedly came to class despite experiencing symptoms, a team at Marin County Public Health noted. The teacher however misunderstood the symptoms as signs of a common allergy instead of an infection.
According to the US Centers for Disease Control and Prevention (CDC) data, all classrooms had portable high-efficiency particulate air filters, with enough ventilation as the doors and windows were all left open. Yet, it wasn't protective enough to combat the virus from infecting the group.
While they have all recovered, and escaped from being fatally ill, it is believed that the analyzed cases involved the Delta variant of coronavirus. Researchers maintained that the figures didn't represent complete accuracy as they weren't able to test everyone who was infected in the outbreak.
The CDC urged schools to make vaccinations a mandate in order to protect everyone. In a public statement, the CDC appealed: "Vaccination is the leading public health prevention strategy to end the COVID-19 pandemic. Promoting vaccination can help schools safely return to in-person learning as well as extracurricular activities and sports."
While children below the ages of 12 don't qualify for the vaccination as yet, the organization implored adults living with them and around them to take the jab at the earliest. Experts averred that adults who refrained from getting vaccinated were putting themselves at the risk of getting hospitalized and falling seriously ill.
Dr. Lisa Santora, deputy health officer for the Marin county maintained that 90% of people in hospitals with COVID-19 in the county right now are unvaccinated -- and many are in the age group of 30 to 50 years.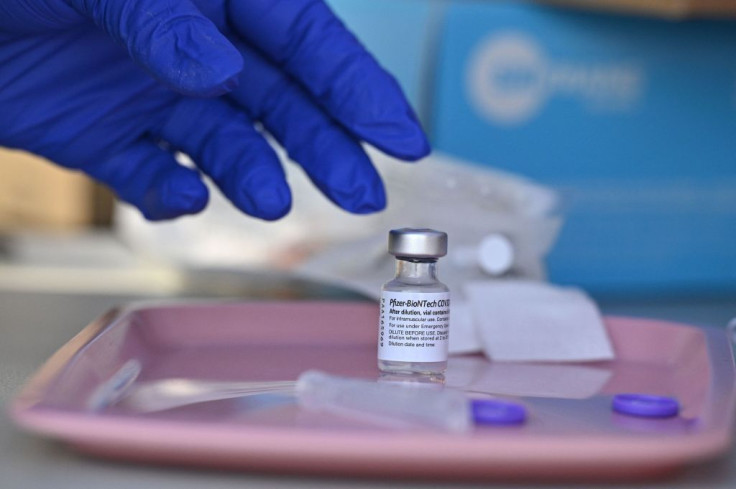 © 2023 Latin Times. All rights reserved. Do not reproduce without permission.