Chinese officials took advantage of Vice President Kamala Harris' plane delay to Vietnam on Tuesday. They deployed a diplomat to give the country two million COVID vaccines ahead of Harris' statement that the US would donate a million.
Washington Post said Harris is supposed to announce a US contribution of 1 million Pfizer doses to the people of Vietnam during her trip to strengthen ties with the country.
However, The New York Post said Chinese officials took advantage of Harris' team's three-hour flight delay when her office was informed of an inquiry into two probable cases of the so-called Havana Syndrome in Hanoi.
China allegedly dispatched Xiong Bo, their ambassador to Vietnam, to meet with Prime Minister Pham Minh Chinh and provide 2 million doses of Sinopharm's COVID vaccination.
According to the Washington Post, the offer undercut the VP's eventual announcement and reflected Chinese sensitivity to the US attempting to win over Vietnam, a former rival with a population of roughly 100 million people.
State-run media Viet Nam News said the Vietnamese prime minister thanked Bo and stated that his country "does not ally with one country to fight against another."
However, China's timing of the offer coincided with Harris' weeklong trip to Southeast Asia, during which she accused Beijing of "bullying" and "intimidation" in the South China Sea.
After Harris accused Beijing of bullying, Wang Wenbin, a spokesman for the Chinese Foreign Ministry, accused Washington of defending "US hegemony and its own interests" rather than standing up for the rights of tiny countries.
"Beijing likes to remind Hanoi who of the two giants is closer to it," Huong Le Thu, a senior analyst at the Australian Strategic Policy Institute, told the Washington Post.
Reports said Vietnam is seeing an increase in COVID cases, primarily due to the highly virulent Delta type, with Ho Chi Minh City placed under heavy lockdown.
An online tabloid said the Vietnamese military would receive China's vaccination donations, whereas the United States' donation, which Harris revealed on Wednesday, was for the general population.
Kamala claimed the doses would start arriving within the next 24 hours, as the US Centers for Disease Control (CDC) opens a regional office in Hanoi.
According to the Washington Post, the U.S. has contributed a total of 6 million COVID vaccine doses to the country, with China sending 500,000 doses in June.
However, the vice president's visit was postponed on Tuesday due to an "anomalous" health issue in Hanoi, an apparent reference to the 'Havana syndrome,' which has struck US diplomats in several nations, including China and Russia.
The condition was first discovered at the US Embassy in Havana, Cuba in 2016.
CNN said the diplomats in the area experienced several symptoms, including abrupt dizziness, nausea, headaches, and head pressure, which were often accompanied by a 'piercing directional noise.'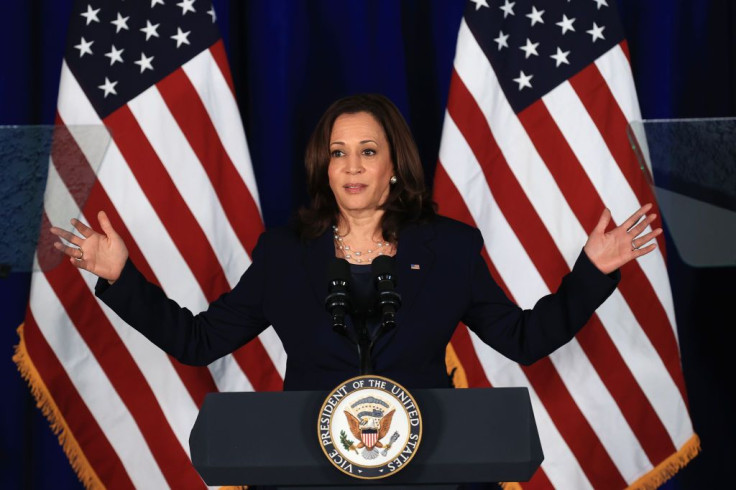 © 2023 Latin Times. All rights reserved. Do not reproduce without permission.