LeBron James NBA Finals record is well-documented and people know what he is capable of. Though he is already 35-years-old, he is turning heads with the level of play he has managed to maintain. A former rival has changed his stance on the three-time NBA champion.
Retired NBA player Paul Pierce has been seen as many as having a thing for James. The former Boston Celtic has gained notoriety for leaving James out of his top five all-time players back in May. But now, Pierce is singing a different tune after questioning what James has done to build up any organization. He raised the question during ESPN's NBA Countdown.
"Bill Russell built the organization of Boston, Kareem, Magic, Jordan, Tim Duncan, Kobe, Bird. These guys are all-time top 10 players who helped build their organization or continued the tradition," Pierce said at the time.
Some felt that Pierce made these comments due to their big rivalry. To recall, the Celtics deprived the James-led Cleveland Cavaliers in 2008. The Celtics won the title that year. In 2010, Boston would repeat and foil the Cavs once more. The King finally got passed the hump the year after, joining forces with Dwyane Wade and Chris Bosh with the Miami Heat. This rivalry carried on until 2012 in the Eastern Conference Finals.
Fast forward to the present, it appears Pierce has softened up and taken notice of what James has done so far. He has won NBA titles with the Cavs and the Heat but his sweetest triumph could be coming soon. James has the golden opportunity to win his fourth NBA title with the Los Angeles Lakers. Better yet, the purple and gold would be the fourth team where James delivered a title.
For Pierce, it goes beyond that. Winning the 2019-20 NBA title would be quite a feat and push James behind Michael Jordan. Hence, the former Celtics great may have finally added James to his list of all-time greats.
But for James, it may not matter. He may not be thinking of catching up with Jordan. For the four-time NBA MVP, delivering the title to the Lakers is the ultimate goal.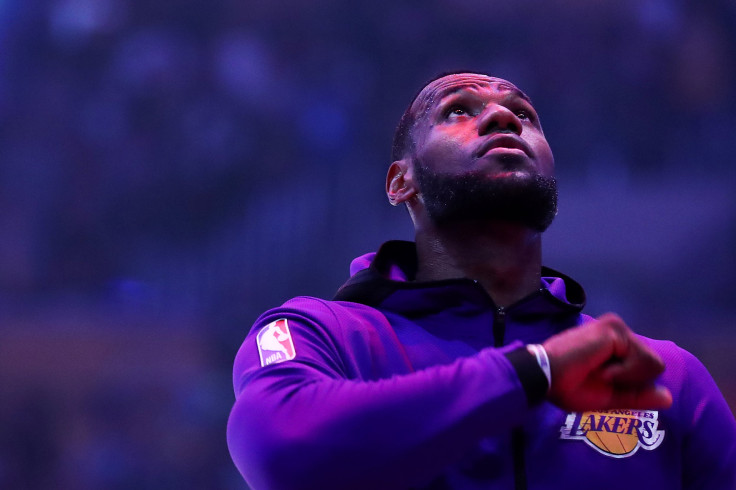 © 2023 Latin Times. All rights reserved. Do not reproduce without permission.