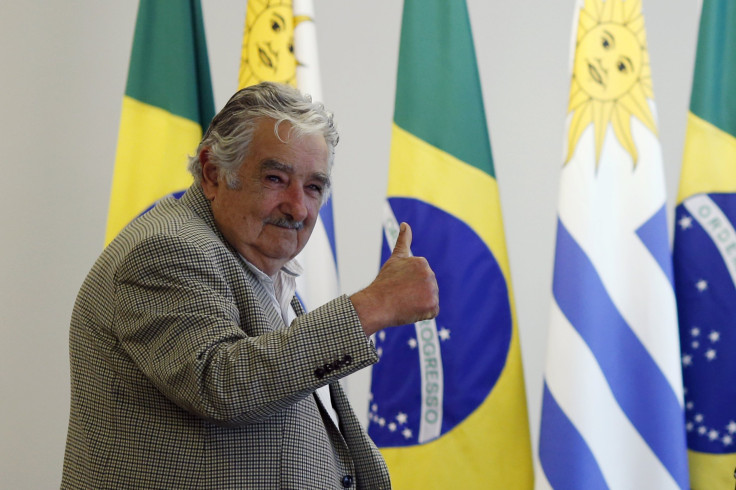 In an interview with 'Foreign Affairs' about the missing students of Ayotzinapa, Uruguayan president José Mujica said, "looking at Mexico from the outside, it seems like a failed State with public power that has completely lost control, and is being consumed by its own self." Mujica was referring to the fact that last September 26, a group of student teachers (normalistas) were attacked, allegedly taken to the cartel 'Guerreros Unidos', and have been missing ever since. Up to now, 50 people have been arrested including 22 police officers from Iguala, the supposed leaders of the cartel, and former mayor of Iguala, Jose Luis Abarca and his wife, for their close involvement with the criminal group. Mujica told Foreign Affairs that incidents like this happen "thanks to the enormous corruption there is in Mexico."
"Corruption has been established, in my opinion, seen from the outside, as an implicit social costum. Most likely corrupt people aren't frowned upon; on the contrary, they're seen like winners; like splendid people. So, on that matter, we're doomed," expressed the president. Last Friday, families of the 43 missing students complained to the Mexican authorities once more, as they consider the official investigation has not advanced whatsoever since Attorney General Murillo Karam, announced they were allegedly found dead.
"Mexico has the obligation–despite whoever needs to fall, get hurt or suffer the consequences–to clear up this issue, since lateral issues were brought up from this, like the appearance of mass graves which were unheard of before. This means there were several dead bodies which hadn't even been claimed. Meaning human life is worth less than that of a dog's," continued Mujica. The president insisted that the problem is due to a lack of humanity, and that situations of the sort are utterly unacceptable nowadays. "These things might've happened in the middle ages, but they can not be tolerated today," he concluded in the interview.
© 2023 Latin Times. All rights reserved. Do not reproduce without permission.