The United States has recorded more than 1,000 deaths for the fourth consecutive day on Friday. But, a White House official said that the worst may have already passed for some of its states.
According to a report, at least 1,019 American lives have been lost from different parts of the country on Friday with the total number of infections rising to over 4 million - an echoing of previous daily records.
More than 68,800 new confirmed infections have also been confirmed on that day and the trend will have followed the 1,140 death count on Thursday, 1,135 on Wednesday and 1,141 on Tuesday with cases coming mostly from Arizona, California, Florida and Texas.
However, Dr. Deborah Birx, a White House advisor, said that these areas that have been hard-hit by the pandemic are starting to show signs of progress. Birx detailed that people who are aged under 18 have low susceptibility to the disease but notes that it is still unknown how those under 10 can spread the virus.
These comments will have addressed the current dilemma that the country is in: whether schools should be reopened or not for the fall term despite the pandemic. The said notion of reopening schools has been supported by President Donald Trump who said this will benefit the student's mental and emotional well-being and will enable their parents to work.
The Centers for Disease Control and Prevention (CDC) has openly supported the idea and has posted on its website a call for schools to reopen. The said posting had cited the benefits of children being in school but has downplayed the health risks associated with such exposures.
Some schools around the country have subscribed to the idea and will be open for in-person instruction on different dates this month, while some will only be using other means of learning such as virtual instruction.
The said pandemic has led to business closures as lockdown measures are being imposed over an extended time by governors and officials from a majority of its states. In effect, this has badly damaged the U.S. economy and has caused millions of its people to lose their jobs.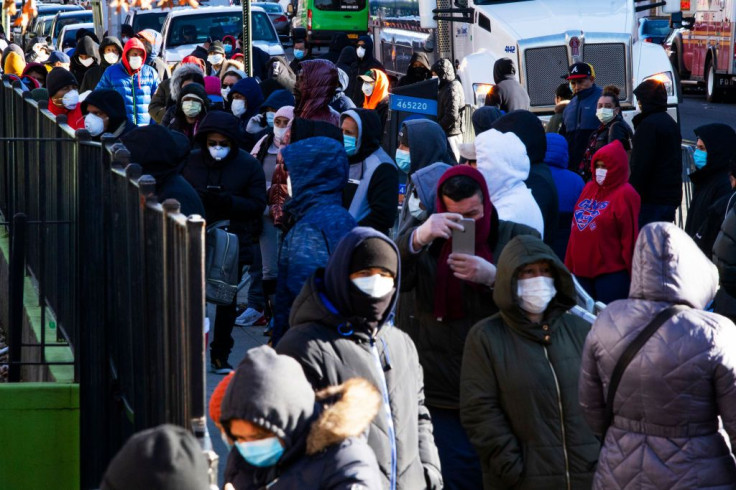 © 2023 Latin Times. All rights reserved. Do not reproduce without permission.