On Monday, newly released data showed promising results in a large, early-stage human trial of an experimental coronavirus vaccine developed by the U.K.'s Oxford University and one of its pharmaceutical giants, AstraZeneca.
According to the data published in the medical journal, The Lancet, the vaccine called AZD1222 produced positive immune responses from the participants of the study during the first phase of its human trials.
These responses -- though accompanied by minor side effects -- triggered two immune responses: the increase in antibodies and the production of killer T-cells which worked to kill cells that have already become infected.
A single injection of the AZD1222 which combined genetic material from the coronavirus itself and uses a modified adenovirus known to cause infections in chimpanzees to deliver instructions on how the body can fight the coronavirus triggered the said responses.
Naor Bar-Zeev, Deputy Director of the International Vaccine Access Center at Johns Hopkins University, joined other scientists who believed the absence of severe side effects was a good sign.
Physiological reactions reported by the participants included pain and muscle ache on the injection site, fatigue, and a feverish feeling, though researchers said they were quickly relieved after taking acetaminophen.
Andrew Pollard who is a professor from Oxford University said that although the AZD1222 vaccine succeeded in its mission to trigger the body's immune system fights pathogens through the production of antibodies and T-cells, it is not yet known if the vaccine will protect people from being reinfected. The same participants will be followed-up after a year to see the longevity of the vaccine's effectivity.
Oxford's Jenner Institute Director, Adrian Hill, said that scientists are looking to conduct the first batch of human trials in the United States in a few weeks with at least 30,000 patients. It also said in June that it is planning to manufacture and produce at least 2 billion doses of the vaccine.
Hill said there will be a total of four or five trial sites in the U.K and the U.S. with a total number of participants summing up to 50,000. He added that once they see more solid results, they will then be applying for regulatory approval that would urgently allow it to be used by larger numbers of people.
At least 100 more COVID-19 vaccines are being studied and developed globally aside from the AZD1222 in hopes of coping with the rapidly spreading disease.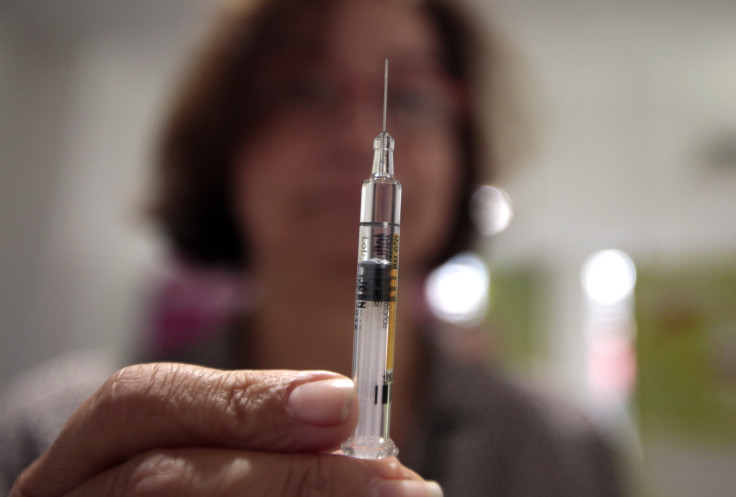 © 2023 Latin Times. All rights reserved. Do not reproduce without permission.