A huge surge in the number of new coronavirus cases in the U.S. has prompted several states to re-announce restrictions that were previously in place but later lifted off as a part of reopening.
The decision has been taken by at least 27 states across the U.S. They have decided to keep the plans to fully reopen businesses on hold for a while and have started to reimpose the rules and regulations that were in place initially during the lockdown phase to slow the spread of the novel coronavirus.
Ever since the states started to reopen the following weeks of lockdown, there has been a dramatic surge in the new cases for COVID-19. On average, more than 60,000 new cases are being reported from different states across the U.S.
Florida continues to remain one of the hardest-hit regions of the country. The total number of coronavirus cases in Florida alone are much greater than the majority of countries in the world. The state has reported more than 280,000 cases of COVID-19 so far.
The governors of California and New Mexico reimposed the restrictions on indoor dining. Meanwhile, the governor of Oregon announced the expansion of face-covering guidelines to include outdoor gatherings as well wherein it is not possible for people to maintain the recommended social distance to prevent coronavirus spread.
In California, Governor Gavin Newsom has ordered all counties to stop certain indoor activities. Citing the surge in the number of new cases and reports of community transmission, Newsom said that movie theatres, entertainment centers, museums, entertainment centers as well as indoor wineries and dining rooms must close.
"We're seeing an increase in the spread of the virus," Newsom said. "That's why it's incumbent upon all us to recognize soberly that Covid-19 is not going away any time soon."
New Mexico Governor Michelle Lujan Grisham has announced that indoor dining at restaurants is now prohibited and the facilities are only allowed to seat people at a capacity of 50 percent and that too outside, not indoors.
Meanwhile, New York Governor Andrew Cuomo announced that all visitors from high-COVID states will be required to present their contact information upon arrival in the state. Failure to do so will lead to a fine of $2K.
In one of his Tweets just before the announcement, Cuomo accused the U.S. President Donald Trump of gross negligence and denying the reality, putting the lives of Americans at risk.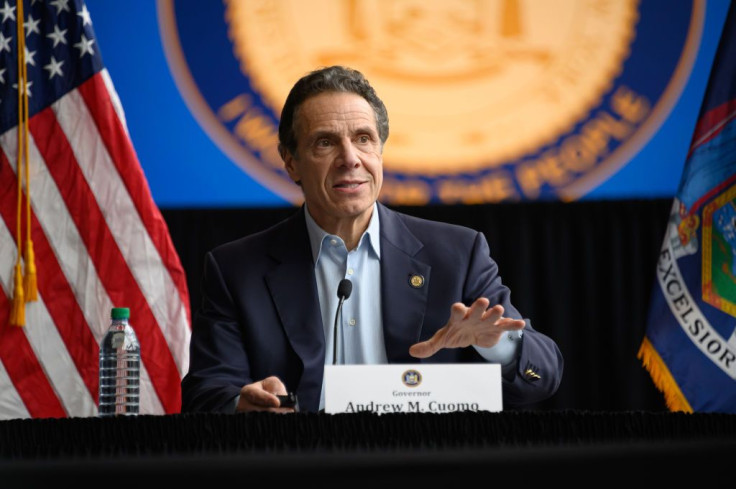 © 2023 Latin Times. All rights reserved. Do not reproduce without permission.