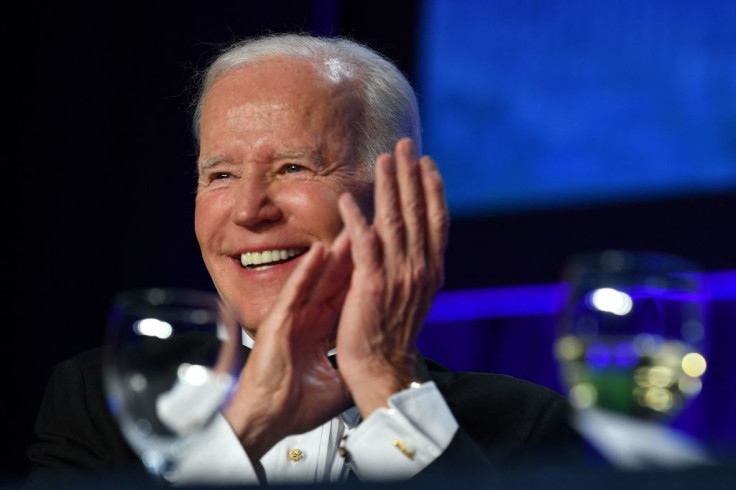 By renewing their humanitarian status, Ukrainian immigrants who entered the United States last year at the Mexico border will be able to continue receiving government benefits like health insurance and food stamps.
The extension is a win for advocates who urged U.S. President Joe Biden's administration to broaden legal pathways for thousands of migrants from a small number of nations who have recently been granted temporary emergency entry to the country.
About 25,000 Ukrainians who fled the conflict there and sought asylum in the United States via Mexico in early 2022 can now extend their stay beyond the one-year permit they were originally given, according to the U.S. Department of Homeland Security (DHS), which announced this on Monday.
Since they had few other options to enter the country, many arrived at the frontier between the United States and Mexico.
In April of last year, under pressure to accept more refugees, Biden allowed the entry of Ukrainians with U.S. sponsors via air and discourage border crossings, reports Reuters.
According to DHS, more than 118,000 Ukrainians have entered the country via that scheme, receiving two-year grants of "humanitarian parole" that won't end until 2024 or later.
Advocates for immigrants hope to obtain a similar extension for the 77,000 or so Afghans who entered the country in 2021 as a result of the American military departure from Afghanistan.
Later this year, the humanitarian parole of numerous Afghans may end.
Afghans should be granted a comparable extension, said Meredith Owen, director of policy and advocacy at Church World Service, a refugee resettlement organization. Owen referred to it as "long past due."
© 2023 Latin Times. All rights reserved. Do not reproduce without permission.