Drug costs for treating COVID-19 patients are on a steady decline since May in the U.S. This is largely due to factors like shorter hospital stays, advances in treatment, cheaper generic drugs, and the like.
But, experts are skeptical about the longevity of this trend, given how the medication costs are likely to rise as healthcare units have begun to pay for Gilead Sciences Inc's Remdesivir.
As per the stats presented in confidential research by the health data firm IllumiCare, hospitals shelled out $1,069 as part of medication costs per COVID-19 patient in the month of July. The figures are a steep drop from what was spent in May which was at $3,011. Scores of pharmacists believe that the observation is traced to the reduced use of ventilators.
While Gilead's Remdesivir obtained emergency-use authorization in May from U.S. regulators, the drug brand has been charging for treatment courses and patients on medicare at $ 3,120 per treatment course and $2,340 for the latter.
Gilead Sciences announcement of Remdesivir's pricing on Monday – USD 3,120 for patients with private insurance drew widespread ire, considering how much the taxpayer shelled out for the drug's development.
"We're in uncharted territory with pricing a new medicine, a novel medicine, in a pandemic," said Gilead's chief executive, Dan O'Day, to The Associated Press, while making the announcement. "We believe that we had to really deviate from the normal circumstances" and price the drug to ensure wide access rather than based solely on value to patients," O'Day added.
The Flu season is just around the corner, so it is anticipated that the U.S. healthcare system will witness further stress in the form of financial pressure. In addition to Remdisivir, COVID-19 patients are being administered anti-inflammatory drugs like tocilizumab (that costs over $2,200 per dosage), anticoagulant enoxaparin that comes at a price of $ 322 per patient along with steroid Dexamethason that comes at $8.78 per patient.
IllumiCare's data indicated a rise in the usage of the aforementioned drugs between the months of May and July across U.S. states like California, Texas, and Alabama. The statistics however excluded pregnant patients who were tested positive for COVID-19.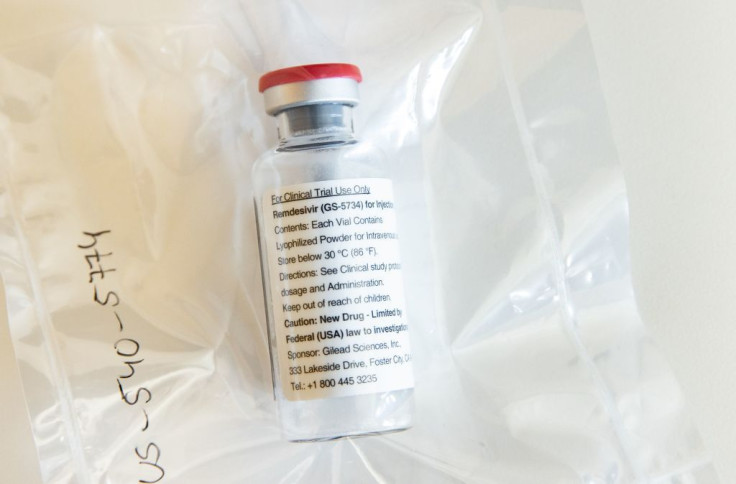 © 2023 Latin Times. All rights reserved. Do not reproduce without permission.