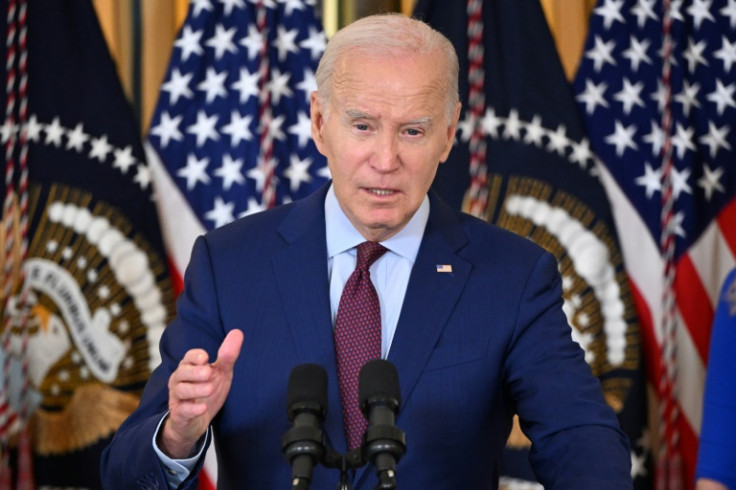 A Texas judge has rejected the Biden administration's attempt to provide temporary relief to undocumented young adults, who were brought into the country as children, from deportation.
The decision by federal judge Andrew Hanen represents a fresh setback to the program, called Deferred Action for Childhood Arrivals (DACA), affecting its 579,000 enrollees -- also known as dreamers -- and other immigrants, who are awaiting approval.
Dreamers is a term used for undocumented immigrants who came to the United States as children, lived and attended school in the region and, in many cases, identify as Americans.
Notably, about 81% of DACA enrollees are originally from Mexico, with others from El Salvador, Guatemala, and Honduras, as per data from U.S. Citizenship and Immigration Services. Many DACA recipients are proficient in English and have established lives with jobs, homes, and families in the United States.
DACA recipients are not U.S. citizens or lawful permanent residents, as the program does not grant them official legal status or a pathway to citizenship. However, the recipients can apply for a green card if they meet the lawful entry requirement. They may be eligible for employment-based, family-based, and humanitarian green cards under certain circumstances.
Despite the efforts by President Joe Biden's administration to strengthen the initiative's legitimacy through a new regulation, Hanen rejected the program on Wednesday, Reuters reported.
Judge Hanen determined that the regulation issued last year failed to address the legal shortcomings that led him to declare DACA unlawful in 2021 and prevent its expansion.
Hanen wrote that the order did not require U.S. immigration authorities "to take any immigration, deportation, or criminal action against any DACA recipient, applicant, or any other individual that would otherwise not be taken."
Even though the ruling, which is part of a five-year-long court case, is a blow to the immigrants, Hanen did not order an immediate end to DACA. He further clarified that the US Department of Homeland Security can still renew the status of individuals already enrolled in DACA before his 2021 ruling.
Reacting to the news, Thomas Saenz, the president of the Mexican American Legal Defense and Educational Fund, which advocates for DACA recipients supporting the Biden administration in the legal battle, expressed his disapproval of Hanen's ruling, and characterizing his decision as "more of the same flawed analysis," Reuters reported.
President Joe Biden, who is seeking re-election in 2024, has prioritized defending DACA, a program established in 2012 during the tenure of former President Barack Obama through executive action, USA Today reported.
However, Texas and eight other states with Republican attorneys general had argued that DACA violated federal regulatory law.
The conservative-leaning fifth US Circuit Court of Appeals upheld Hanen's previous ruling against DACA in October 2022, but returned the case to him for reconsideration following Biden's regulation formalizing the program.
Former President Donald Trump, a Republican also eyeing re-election in 2024, attempted to terminate DACA, but was rejected by the US Supreme Court, which ruled that his actions did not comply with regulatory laws.
Experts are of the belief that the government will appeal to the U.S. Court of Appeals for the Fifth Circuit, which might lead to the case ending up in the Supreme Court.
© 2023 Latin Times. All rights reserved. Do not reproduce without permission.