U.S. President Donald Trump sparked nation-wide fury after having displayed racist tendencies, yet again. Trump tweeted a now-deleted video on Sunday -- which stayed on his account for over four hours -- shows one of his supporters yelling "white power" at the crowds that protested against his administration.
The move drew the ire of millions of netizens, civil rights groups, and that of the U.S. Senator Tim Scott, who slammed the president for his insensitivity. The inflammatory tweet, which saw the president laud the "Great people of the villages" comes not long after Trump received severe backlash for his hostile response against protests condemning police brutality after the death of George Floyd, a black unarmed man, who was killed in Minneapolis police custody, surfaced online.
"There's no question that he should not have retweeted it and he should just take it down," said Scott, a black Republican to CNN's State of the Union program, as reported by a media outlet. "It was so profanity-laced, the entire thing was offensive. Certainly, the comment about white power was offensive. It's indefensible. We should take it down," he added.
White House Spokesperson Judd Deere recently ran a brief statement in the president's defense, citing how Trump missed hearing the one statement made on the video. "President Trump is a big fan of The Villages. He did not hear the one statement made on the video. What he did see was tremendous enthusiasm from his many supporters," said Deere.
The reasoning, however, doesn't take away from the fact that Trump has been in the eye of the storm after hurling a slurry of discriminatory tweets in the past -- persistent attacks on Black legislators, rebuking congresswomen of color and suggesting them to 'go back and help fix the totally broken and crime-infested places from which they came' and the like.
While the outrage resulted in the disappearance of the tweet, what didn't go unnoticed was the intent. "It's about what the president believes and it's time for this country to really face that," said Sherrilyn Ifill, the president and director-counsel of the NAACP Legal Defense and Education Fund. Thinking along similar lines, Senator and former Democratic presidential candidate Bernie Sanders dissed the president for his questionable ways. "Just when you think Trump cannot be more vile or racist, he outdoes himself," tweeted Sanders.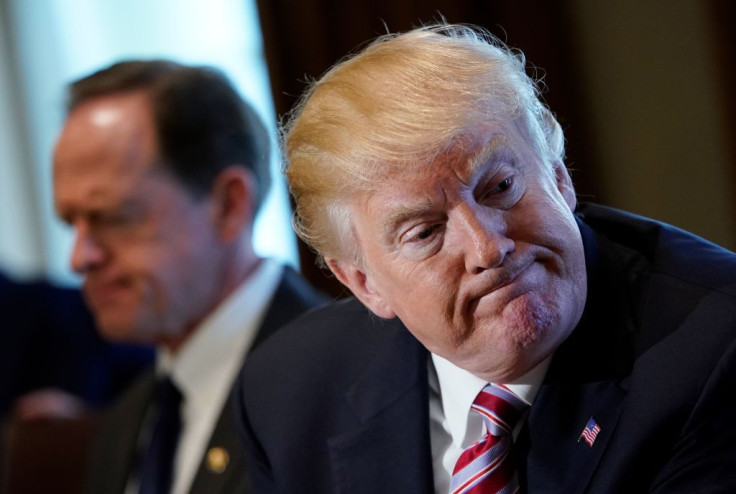 © 2023 Latin Times. All rights reserved. Do not reproduce without permission.