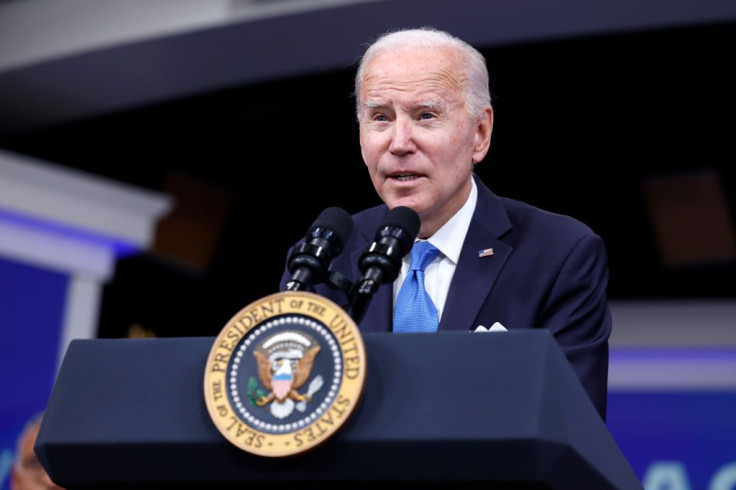 President Joe Biden is said to be preparing to launch a re-election bid in 2024, and his team is reportedly gearing up to tackle criticism about his age and mental and physical abilities during the campaign.​
When it comes to Biden's blunders, the list is long. He had trouble on several occasions while trying to climb the stairs to board Air Force One, reported Fox News.
During a visit to Poland on Feb. 22, he tripped and fell while climbing them. Biden, 80, nearly did so again less than two weeks later during his Alabama trip.
​But according to The Hill, Democrats are bracing for people who point out every time he trips or makes a gaffe to put a spotlight on his age and mental competence.
One Democratic strategist who has worked on recent presidential campaigns​ said that it's really going to put Biden "to the test."
The person noted that campaign travel is "brutal for all of us, but he has to travel from place to place and be at the top of his game at every stop because he'll be scrutinized more than any other recent candidate."
The Democratic operative said that Republicans "are ​already making age and mental acuity part of their argument​." The person said that while noting the coverage when the President fell off a bicycle last summer near his Delaware beach house.
The strategist said that people are "going to be looking for anything to show that he is not up for the job." The strategist added that he will be on the road a lot, so "there will inevitably be some moments."
A​nother strategist said that the more Biden is out there, the "more likely he is to make a gaffe."
According to the New York Post, the 2024 election will be completely different from the 2020 race. Back then, Biden spent most of his time campaigning from the basement of his Delaware house during the coronavirus pandemic. He appeared on news programs and late-night talk shows.
Biden was mocked by former President Donald Trump and his allies in the Republican Party for confining himself to the basement, and accused him of "hiding."
This time, Biden will have to show that he can handle the rigors of an election campaign while juggling his job as the President.
He will be judged on his interplay with voters, but also on his "vigor as a campaigner," said Basil Smikle, director of the Public Policy Program at Hunter College.
He noted that Biden benefits from being able to "control his environment now as president more so than he did in 2020," but even through that lens, the "critiques may be more significant."
As for Biden, he dismisses concerns about his age by saying "watch me."
© 2023 Latin Times. All rights reserved. Do not reproduce without permission.