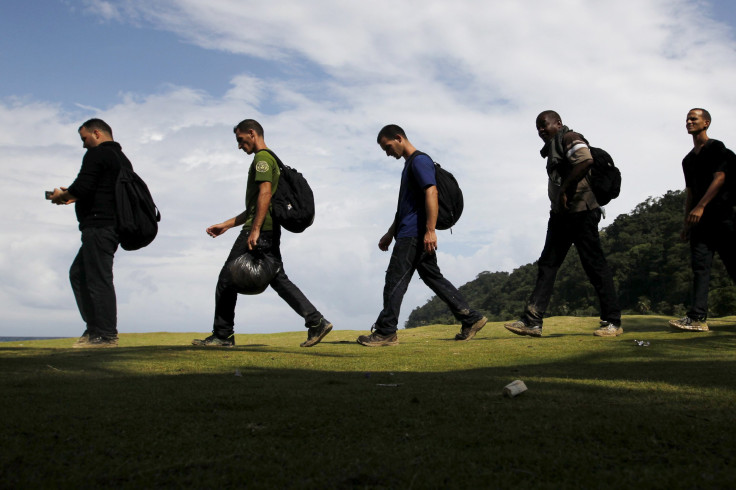 An official familiar with the bilateral talks has revealed that the U.S. government has proposed a new migration plan to Mexico, targeting refugees from countries such as Cuba, Nicaragua, Venezuela, and others currently in Mexican territory, awaiting entry into the United States.
The primary objective of this program, as stated by the official, is to help alleviate the immigration pressures faced by the Mexican government in recent years.
While the official has not disclosed the specific details of the program, it remains uncertain whether it would follow a similar approach to other initiatives introduced by the Joe Biden administration.
These initiatives have allowed refugees in Mexico to remotely apply for asylum without the need to physically cross the border or appear in person at a U.S. Border Patrol center.
However, the official clarified that only refugees who entered Mexican territory before Jun. 6, 2023, will be eligible to benefit from the proposed program.
The official did not provide any specific information regarding the allocation of slots or quotas for individuals from different nationalities to participate in the asylum program.
However, recent data compiled by U.S. Customs and Border Protection (CBP) indicates that a significant number of individuals crossing into the U.S. from Mexico originate from countries such as Cuba, Nicaragua, Venezuela, Haiti, El Salvador, Honduras, and Guatemala.
To seek asylum in the U.S., an individual must demonstrate that they are facing persecution based on factors such as race, religion, nationality, political beliefs, or membership in a particular social or ethnic group.
In response to the challenges posed by illegal crossings and asylum-seeking at the U.S.-Mexico border, the Biden administration has implemented various measures to promote legal migration and alleviate the strain on resources in border communities.
Presently, the primary way individuals request asylum in the U.S. is through the "CBP One" mobile app.
This application enables migrants in Mexico to schedule appointments with U.S. authorities, allowing them to present their asylum claims and initiate the processing procedures.
Indeed, the "CBP One" mobile app has a limited capacity, allowing for the booking of only 1,250 appointments per day. Consequently, available slots tend to fill up quickly, creating challenges for individuals seeking asylum.
In addition to the app, the Biden administration has established another program that permits citizens of Cuba, Haiti, Nicaragua, and Venezuela to request an immigration permit to enter the U.S., La Prensa Latina reported.
However, this program imposes specific criteria for eligibility. To qualify, individuals must arrive in the U.S. by airplane and have a local sponsor who can demonstrate the willingness to assist them in adapting to life in the U.S.
Nevertheless, this program imposes a monthly cap of 30,000 immigration permits, and due to high demand, the processing of permit requests has been delayed.
© 2023 Latin Times. All rights reserved. Do not reproduce without permission.