Representative Jim Banks, Republican-Indiana, said that Big Tech must be held accountable after Twitter suspended his account for misgendering high-ranking transgender official Dr. Rachel Levine Saturday.
When Levine, who is the assistant secretary of health in the US, became the first openly transgender four-star officer in the US uniformed services, many lauded the move. Levine said in a speech at her swearing-in ceremony that the occasion was a momentous one, and she was honored to take the role "for the impact I can make and for the historic nature of what it symbolizes." But Banks wasn't too happy about it, and last week he responded to the news by writing, "The title of first female four-star officer gets taken by a man," reported NBC News.
Then Twitter temporarily locked his account, saying that he would regain access to it after deleting the tweet. His account was "temporarily locked for violating our Hateful Conduct Policy," a Twitter spokesperson told USA Today. The platform doesn't allow users to target others with "repeated slurs, tropes or other content that intends to dehumanize, degrade or reinforce negative or harmful stereotypes about a protected category," which includes "targeted misgendering or deadnaming of transgender individuals."
In an Oct. 19 tweet, he had made additional remarks about Levine's gender by saying that calling a person who was born and lived as a man for more than 50 years the first "female" four-star officer is an insult to every "girl who dreams of breaking glass ceilings one day."
Even though Banks' official Twitter account remained online Sunday, he was barred from adding new posts. His personal Twitter account remained active, and he used it to comment on the move made by the company. He wrote that his official account was suspended for posting a statement of a fact, but he won't back down. He tweeted, "I'll be posting on my personal account for the time being. Big Tech must be held accountable!"
Meanwhile, "Rachel Levine is a man" is trending on Twitter. One user wrote that Levine is a man, and he doesn't care if the platform takes him down for it. Another laughed it off after her account was locked by Twitter. She wrote that she had "an overnight stay in Twitter jail for saying Rachel Levine is a man."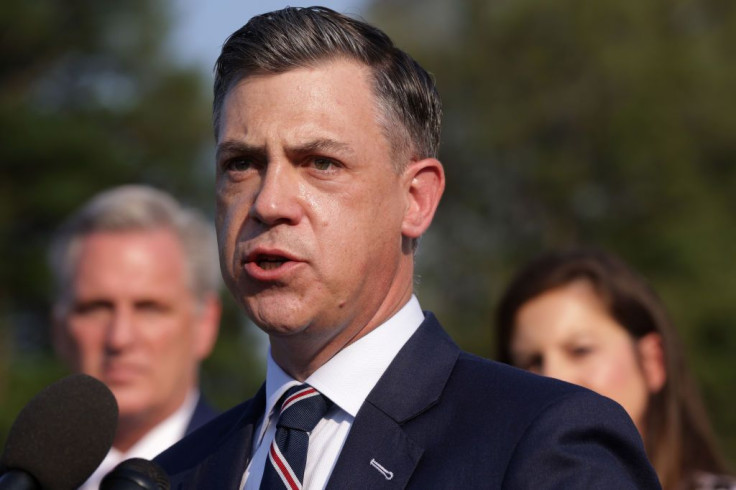 © 2023 Latin Times. All rights reserved. Do not reproduce without permission.