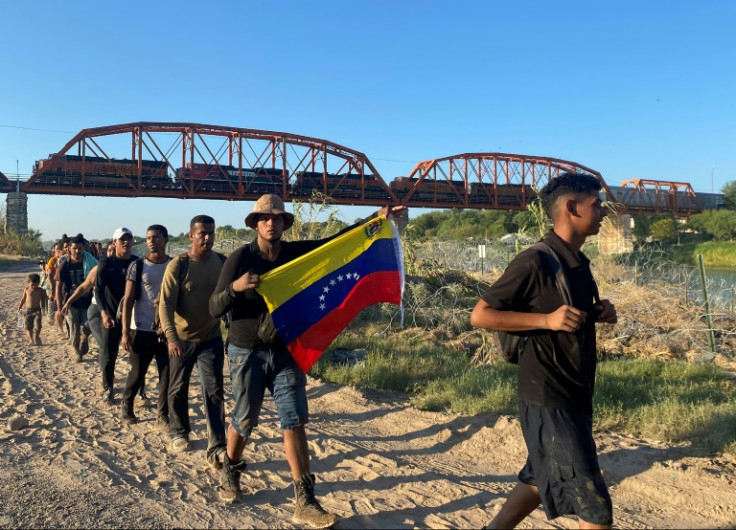 The Biden administration will resume direct deportation of Venezuelan migrants, including those already in the custody of U.S. authorities and those who enter the country illegally, the Department of State confirmed after some media outlets first reported the measure.
The Department of State said the U.S. will resume removals of those Venezuelans who do not have a legal basis to remain in the country.
"This announcement follows a decision by authorities from Venezuela to accept the return of Venezuelan nationals, as well as high-level discussions yesterday in Mexico City between the United States, Mexico, Colombia, and Panama where Secretary of State Antony Blinken, Secretary of Homeland Security Alejandro N. Mayorkas, and Homeland Security Advisor Liz Sherwood-Randall discussed ongoing coordinated efforts to address irregular migration in the Western Hemisphere," the communique said.
This decision comes weeks after the Biden administration granted legal status to almost half a million Venezuelan migrants.
In September, the Homeland Security Department will grant Temporary Protected Status (TPS) to about 472,000 Venezuelans who arrived before July 31, 2023.
The measure permits migrants from Venezuela to live and work in the U.S. legally for 18 months.
The Biden administration has been under fire for its handling of what both Democrats and Republicans deem a migrant crisis.
Migrants from Venezuela, seeking refugee status are among the groups with the highest number of people trying to reach the U.S.
According to data from the U.S. Census Bureau, Venezuelans are the fastest-growing Hispanic population in the country, nearly tripling in a decade.
This population increased 592% from 2000 to 2021, Census data revealed.
© 2023 Latin Times. All rights reserved. Do not reproduce without permission.