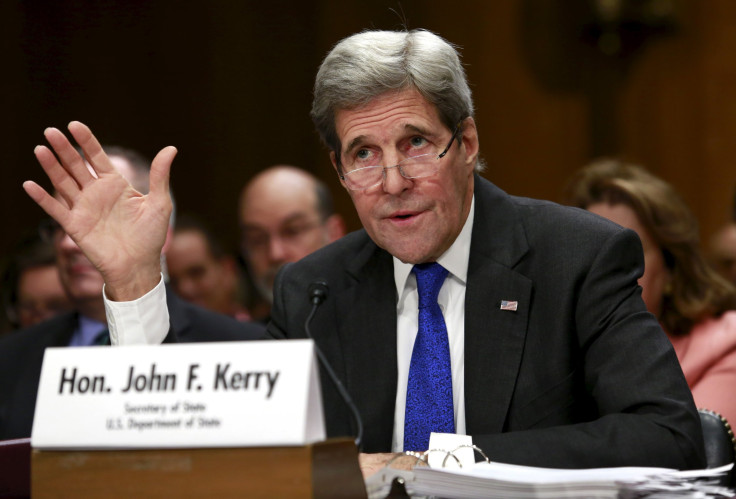 U.S. Secretary of State John Kerry will visit the island nation of Cuba ahead of President Obama for a human rights dialog, according to the AFP and Reuters. The announcement follows a pledge by President Obama to visit Cuba in March "to advance our progress and efforts that can improve the lives of the Cuban people," as well as a years' long thaw of Cold-War-Era international relations between the two countries. Obama, a Democrat, has argued for the end of an economic embargo against Cuba.
Republicans, including Cuban-American presidential candidate Sen. Marco Rubio (R-Florida) oppose nearly all measures to de-escalate tensions with Cuba's communist regime. In particular, Rubio opposes closing down the Naval Base and extra-judicial prison camp in Guantanamo Bay. He also opposes returning the land to Cuba, a concession that the island's Communist government has requested.
"We are not giving back an important naval base to an anti- American, communist dictatorship," Rubio told supporters on Tuesday while campaigning in Nevada, where primary voting occurs today. "We are not going to close Guantanamo."
Kerry visited Cuba last year to attend the formal opening of the American embassy there.
© 2023 Latin Times. All rights reserved. Do not reproduce without permission.