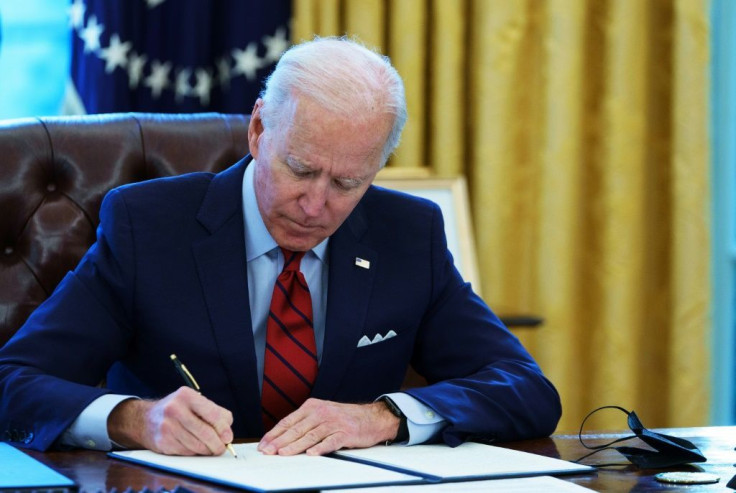 The United States Senate on Monday approved a lawyer in the U.S. Justice Department, to become the first Latino member of the United States Court of Appeals for the D.C. Circuit.
The 37-year-old Garcia will be President Joe Biden's fourth appointment to the federal appeals court in Washington, D.C., which is frequently regarded as the nation's second-most significant federal court behind the U.S. Supreme Court.
With three Republicans, Senators Lindsey Graham of South Carolina, Susan Collins of Maine, and Lisa Murkowski of Alaska voting in favor of the nomination, he was approved on a 53–40 vote that was largely along party lines.
He will join the court from the Office of Legal Counsel of the Justice Department. Garcia, a partner in the appellate and Supreme Court practice at the law firm O'Melveny & Myers, joined the administration last year.
On the Senate floor on Monday, Senate Majority Leader Chuck Schumer declared that Garcia's confirmation "is a long overdue step towards making the federal bench better reflect our country."
Garcia's nomination was announced by the White House in June 2022, Reuters reported.
During a Senate hearing in July 2022, he was questioned by senators on his amount of expertise and his involvement in a Supreme Court case that effectively overturned Louisiana's restrictions on physicians performing abortions.
Since California Senator Dianne Feinstein, a Democrat, returned to Washington on Wednesday, Garcia is the first judicial nominee to be confirmed by the Senate.
Since being sent to the hospital with shingles in early March, Feinstein, 89, has been missing.
Her reappearance increased the slender Democratic advantage in the Senate to 51 votes.
Prior to her nomination to the Supreme Court, Ketanji Brown Jackson, a current justice of the United States Supreme Court, served for less than a year on the D.C. Circuit, where Biden had previously assigned her.
Additionally, he appointed Florence Pan and Michelle Childs to the influential appeals court.
© 2023 Latin Times. All rights reserved. Do not reproduce without permission.