The domestic and foreign policy set forth by the Joe Biden administration has been getting criticism and one person who has something to say against it is the United States Senator Lindsey Graham.
The 65-year-old believes that the Biden administration has failed to set the records straight and that the ones benefitting from it are criminals and US adversaries. Graham gave his take when he appeared on Fox News' Hannity.
"Six months since they've been in charge — let's name the winners in the past six months," Graham quipped. "Drug cartels in Mexico, human traffickers and coyotes in Mexico, the Taliban in Afghanistan, the Iranian ayatollah, Russia, [Russian President Vladimir] Putin, and China have all been the biggest winners of incompetent domestic and foreign policy."
This comes not long after the Department of Homeland Security is set to announce that asylum seekers whose claims were previously dismissed due to failure to appear in immigration court will get another chance to make their case. In the eyes of Graham, this is another foolish way to handle the growing immigration problem.
Aside from that Graham batted for the revival of the federal legislation that would allow Americans to sue the Chinese government for damages. He feels that the virus originated from the lab and not from an animal or human being.
"So what do we need to do? We need to allow the American people to go to an American court and sue the Chinese Communist Party for ruining their lives and their businesses by waiving sovereign immunity like we did after 9/11 for Saudi Arabia," the South Carolinian stated.
Graham believes that the best way to get to the bottom of the coronavirus is to hold a trial to trace its origins. He believes it was not intentional but is confident it did not come out of thin air.
A bill waiving the sovereign immunity for China was introduced last year by former senator Martha McSally. Although it made it out of the Senate Judiciary Committee it dissipated when it did not get a floor vote.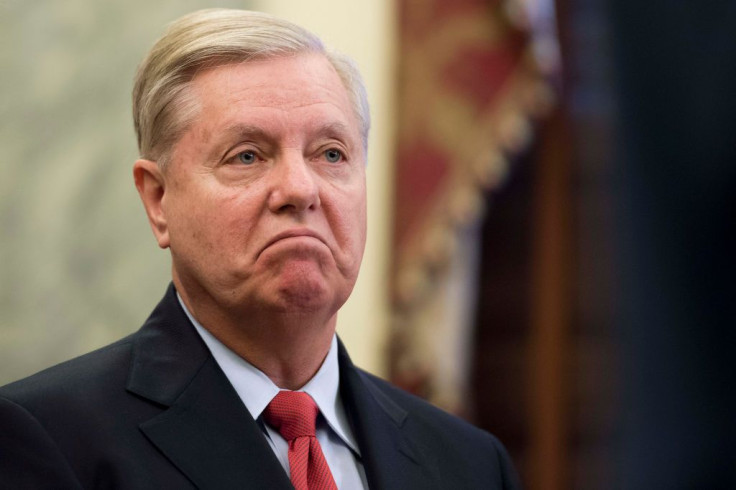 © 2023 Latin Times. All rights reserved. Do not reproduce without permission.