Stephen Amell made a name for himself as the main star of "Arrow" which easily makes him an easy person to spot. Unfortunately, he was in the middle of an issue involving his wife that resulted in him getting off a flight to Los Angeles.
According to reports, Amell was escorted out of an airplane after an alleged altercation with his wife – Cassandra Jean Amell. The 40-year-old actor was told to calm down after allegedly screaming at his partner and appeared drunk.
An air marshal and three flight attendants removed Amell from the flight. His wife along with her friends remained on the airplane and made their way to Los Angeles. The incident was confirmed by a spokesperson from the airline.
"Delta flight 966 on June 21 took a brief, eight minute departure delay after an unruly customer was deplaned from the aircraft prior to departure in Austin. The flight arrived ahead of schedule at Los Angeles International Airport," the statement read.
Amell later issued his official statement on the matter. He claims that he cooperated and lowered his voice but clarified he was not forcibly removed from the flight.
"Approximately 10 minutes later I was asked to leave the flight. And I did so immediately. I was not forcibly removed," Amell stated. "I rebooked myself on a Southwest flight 2 hours later and traveled home without any further issue," he continued.
Regardless, the "Arrow" star admitted that his emotions got the better of him. There were some missing details from the news on the incident according to him.
"I let my emotions get the better of me, end of story. Must be a slow news cycle."
This comes not long after Amell made headlines for contracting COVID-19. He threw a birthday bash for his wife that same month but left out the coronavirus side of it.
Stephen and Cassandra got married in 2012. They have a 7-year-old daughter named Maverick Alexandra Jean Amell.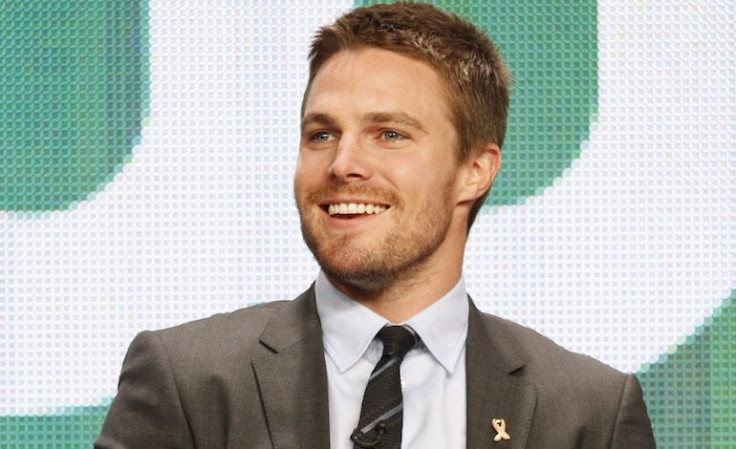 © 2023 Latin Times. All rights reserved. Do not reproduce without permission.