YouTuber Jake Paul knows his stars are glowing in the boxing ring and that anything can happen moving forward. Although he has yet to face an actual boxer, the 24-year-old knows that it may come at some point.
For now, Paul has made a good living challenging non-boxers to a celebrity kind of match. After NBA player Nate Robinson and mixed martial arts fighter Ben Askren, the 24-year-old is set to face Tyron Woodley next in a boxing match on Aug. 28.
However, the Woodley fight could be the biggest for Paul as of to date. The MMA grappler remains active although most are clueless on how well the 39-year-old can perform with a pair of boxing gloves.
Given that Paul has altered the course of boxing, the YouTuber knows that opportunities are endless. That includes possibly reaching a point of facing an actual boxer, similar to what his brother Logan Paul did.
Most caught that fight of his brother against Floyd Mayweather Jr., a controversial fight that most felt was rigged. Paul stood his ground and lasted the full route against the undefeated and retired boxer.
For Jake Paul, one fighter who he could face at some point could be Canelo Alvarez. Most know that the Mexican is all business when he enters the ring and it is hard to foresee how the 24-year-old can survive against a seasoned boxing champion.
Paul knows that it may happen and that he is just to stay the course and become a disruptive boxer. He may face more serious opponents as he goes along and may even one day compete for the WBC and/or WBO belts, TMZ reported.
"So really, the sky is the limit. It's just about how seriously I take it, and I do take it seriously. More seriously than 99% of these 'professional' boxers that are out there," Paul stated.
But as far as seeing YouTubers invading boxing, ESPN US Sports Center Asia Aaron Atayde was asked on his take on it. He feels that is good for boxing but bad for boxers when he appeared opposite Filipino journalists Vincent Juico and Brian Yalung on a recent episode of Sports For All PH.
"I think it is good for boxing but bad for boxers. If that makes sense. I also think that it is good for smart boxers and bad for shy boxers. I don't that there was ever a time except if you go back to the heyday of Manny [Pacquiao] that there were these many eyes watching boxing. It's good for the sport," Atayde stated.
Atayde was referring to the fact that this would help bring people back into boxing gyms. He feels that it is great for the sport because more people would be interested in boxing.
He also added that it is something that may catch up in mixed martial arts, particularly the ones who are not making much. Some don't make as much as others and this new kind of match could be their ticket to earning bigger.
Atayde also added that it is a fact that promoters have also chimed in on it, aware that it is something that they and their talents could use to make a good buck. Some may not like it but it appears to be a reality that the Paul brothers have started – regardless if people like it or not..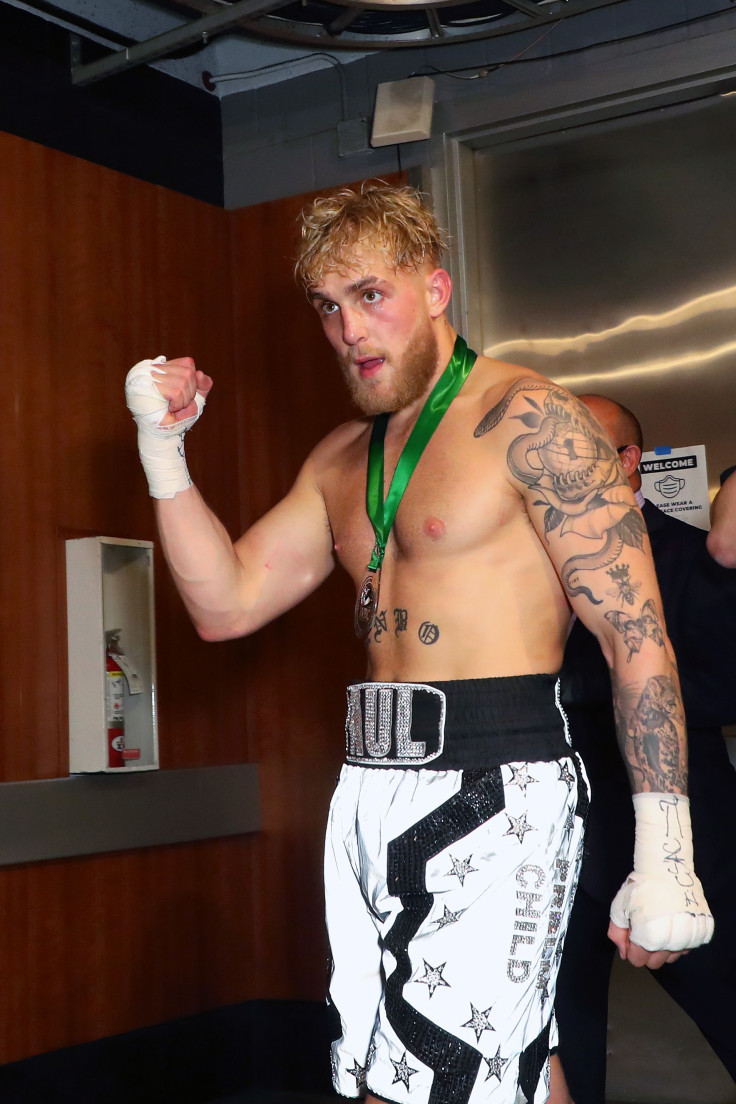 © 2023 Latin Times. All rights reserved. Do not reproduce without permission.