The cause of death of stuntman Alex Harvill has now been revealed. An autopsy report shows that the 28-year-old father of two died of blunt force trauma of the torso following a failed attempt to break his record for the longest dirt to dirt jump at the Moses Lake Airshow on June 21.
Harvill was attempting to break his record of 351 feet at the time. He was performing a practice jump at the Grant County International Airport in Washington.
The 28-year-old still holds the Guinness World Record for the Longest Dirt To Dirt Motorcycle Ramp Jump at 297 feet. Event organizers informed fans that Harvill had been injured during practice at the Grant County International Airport in Washington.
"We regret to report today at our first event of the airshow—the Guinness World Record Jump Attempt, Alex Harvill was injured during his warm-up before the jump and has been taken to the hospital," an Instagram post read. "Our hearts are with Alex and his family, and wish him a speedy recovery."
The untimely passing of Harvill comes just one month after he welcomed his second child. Harvill also has another son with his wife, Jessica Harvill. An official GoFundMe page was put up to help the family cover the funeral and other expenses as a result of the incident.
"This fundraiser will go directly towards Jessica to support her and the boys with anything they need," the page stated. "Alex was the sole provider for the family, so anything helps!"
On June 21, Harvill crashed just shy of the landing dirt mound and was seen tumbling off his bike during the practice run. The Grant County Coroner's Office confirmed that the risk-taker died of injuries he suffered from the accident.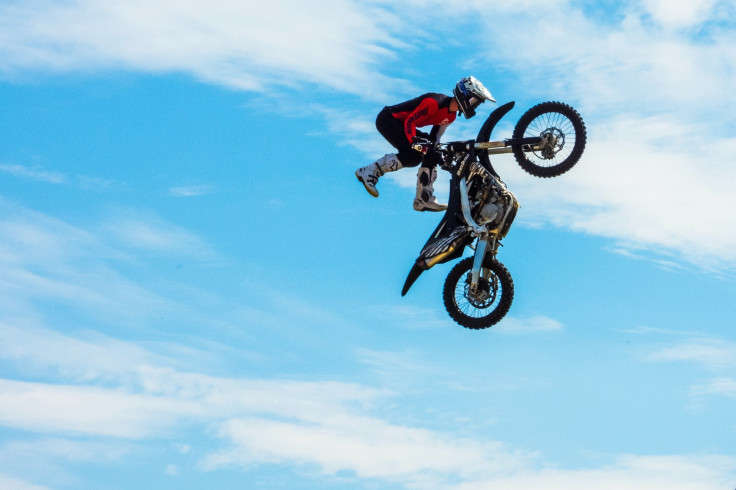 © 2023 Latin Times. All rights reserved. Do not reproduce without permission.