Ukraine has been seeking help from other nations, particularly air support. Unfortunately, as far as the United States and the United Kingdom are concerned, no warplanes are en route to the country which remains in turmoil in its war with Russia.
No less than US President Joe Biden said that they will not be sending F-16 fighter jets to Ukraine to provide air support.
The same holds for the UK, claiming it was not practical to send aircrafts to Ukraine.
"Given that we believe it is not practical to send those jets to Ukraine," UK Prime Minister Rishi Sunak's spokesman stated.
Hence, Ukraine President Volodymyr Zelenky's other option is from France. France President Emmanuel Macron is set to meet with the Ukrainian leader and reportedly said that by definition, nothing is excluded.
The US and the UK fear that sending warplanes could escalate the situation between Ukraine and Russia.
According to Ukraine's Air Force spokesman Yuriy Ihnat, Kyiv needed about 200 multi-role fighter jets - such as F-16s - to defend its skies. He added that Russia outnumbered them by five to six times as far as the number of warplanes is concerned.
Regardless, Biden has shunned this call and is instead focusing on providing military support in other areas.
Although Macron of France says that they have not ruled out sending air support, this was on the condition that doing so would not escalate the situation between Russia and Ukraine or compromise France's ability to defend itself.
Ukrainian Defense Minister Oleksii Reznikov is currently in Paris. He is expected to discuss the issue with Macron and French military officials later on Tuesday, Jan. 31.
Another country that has not ruled out the possibility of sending warplanes is Poland. However, according to Polish Prime Minister Mateusz Morawiecki, this would only suffice after complete coordination with other Nato members.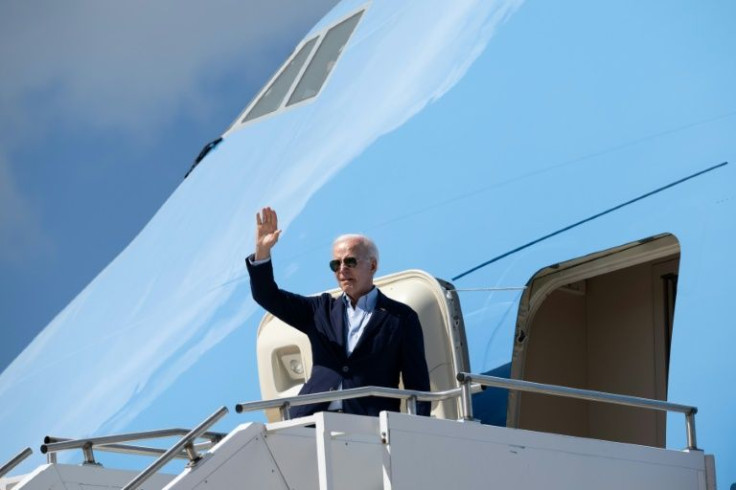 © 2023 Latin Times. All rights reserved. Do not reproduce without permission.