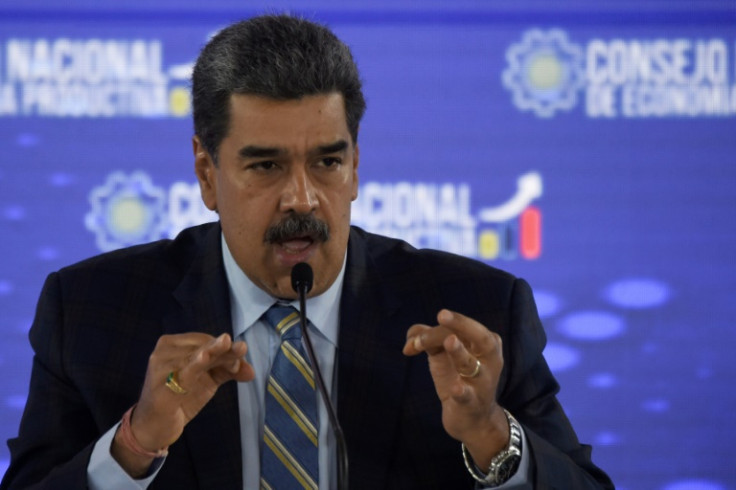 The U.S. and Venezuela are getting closer to an agreement that would see the former lift some sanctions in exchange for steps towards freer and fairer elections in the latter, Bloomberg News reported on Tuesday, citing people familiar with the matter.
One key move from the Maduro government would have to be removing a ban on all opposition candidates who want to run for office. Maria Corina Machado, who'd be the opposition's frontrunner, is currently prevented from taking part in the electoral process. In exchange, the Biden administration could lift some sanctions related to oil and banking. This could allow the Venezuelan government to recover at least $3 billion held in accounts in Europe, according to the people cited by Bloomberg.
A preliminary step towards this goal would be an agreement between the Venezuelan government an opposition leaders, who are scheduled to hold their primaries on October 22. The outlet also reported that Maduro has agreed not to interfere with the voting, to invite international observers to oversee the general elections (even though a date for them has not been set) and to release dozens of political prisoners.
Although not directly related to politics, the Venezuelan government has also agreed to receive deportation flights with Venezuelans who are apprehended in the U.S. southern border for the first time in years. This could be seen as a gesture to the Biden administration, currently dealing with a migration crisis. According to CBS, about 50,000 Venezuelans crossed the U.S.'s southern border unlawfully in September. The figure amounts to about a quarter of the roughly 200,000 apprehended overall, a yearly record.
According to a September poll, Machado would likely be the presidential candidate, should she be cleared to run. Over 40% of its respondents chose her over the rest, and the runner-up, Henrique Capriles, had less than 5% of all support. Capriles, who is also technically barred from running, dropped out of the race on Sunday, saying he wanted to make way for a "viable option."
The remaining candidates (there are about 13) have been invited to a debate on October 18. The event will take place at Impact Hub Caracas and will be called "Proposals for Venezuela, a debate to move forward." "They will be able to address the most pressing economic issues including employment, economic growth, investment, improvement of public services, education, among other key issues," the event's coordinators said.
© 2023 Latin Times. All rights reserved. Do not reproduce without permission.