The southern border issue remains a problem for United States Vice President Kamala Harris and a recent interview is the latest tied to the row. Harris was interviewed by Univision on Thursday and her response to questions did not escape criticism.
Harris was asked by anchor Ilia Calderon on the official date of her visit to the border as the migrant crisis continues to worsen. But when she replied, there was no mention of any date with VP Harris just saying that she will make an official announcement on when that will be soon.
"I've said I'm going to the border," the vice president replied. "And I –," Harris initially quipped.
When Calderon interrupted her and asked when she was going, Harris responded: "I'm not finished."
"I've said I'm going to the border. And also if we are going to deal with the problems at the border, we have to deal with the problems that cause people to go to the border, to flee to the border," she added from there.
The 56-year-old did not answer the question and Calderon once again asked her. Instead, Harris responded and said: "I will keep you posted."
The date and time on when the US Vice President would visit the border continue to be a hot topic. She recently visited Guatemala and Mexico but has dodged questions linked to the border crisis. That included her answer to NBC News Lester Holt, something that continues to hound her to this day.
"At some point, you know, we are going to the border," Harris stated. "We've been to the border. So this whole thing about the border, we've been to the border," Harris said, to which Holt replied, "You haven't been to the border."
Migrants flocking to the border remains a problem, one of the initiatives that the Joe Biden administration is trying to undo from the Donald Trump regime. Such has resulted in a flood of Central American and Mexican illegal migrants at the US border, including thousands of unescorted children.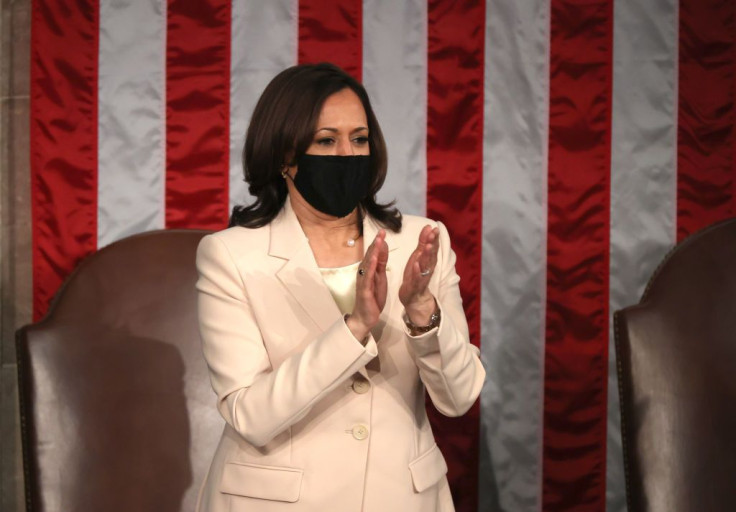 © 2023 Latin Times. All rights reserved. Do not reproduce without permission.