As the country continues to mourn over the shocking deaths of 21 people in Robb Elementary School in Uvalde, Texas, a classmate recalls the shooter being a bully to others and torturing animals way before he decided to shoot up his school.
A classmate of 18-year-old school shooter Salvador Ramos claims that the boy was very much an aggressive bully within the school who was not able to receive the proper treatment to keep him from getting violent against others, according to Insider.
"Let me tell you about Salvador," classmate Jamie Arellano said. "He would go to the park and try to pick on people and he loved hurting animals. He would try and call people names and start fights. I remember there was one time we saw him beating a little dog senseless."
Parents and residents of Uvalde have long complained about the lack of budget given to their community due to being a rural area filled with Hispanic families, bemoaning that they did not receive the same opportunities as their big-city contemporaries, the Daily Beast reported.
"Sure, we have some therapists here locally but they aren't really qualified to handle something like this guy," resident Ariel Silva said. "This school never has enough money to really do all of the things they need to do. This is not a wealthy community. I am sure they do what they can. But we just don't get the funding that other schools seem to get."
Many have blamed the lack of funding on the biases of the state government against them, with some directly linking this mindset toward the deaths and killings in the school.
"The state ties our hands," local resident Lydia Martinez said. "They just look at us like 'those poor hispanic people' who live out near the border."
"They had their chance to do something about this and didn't," parent Marcos Villegas said. "They (state GOP leaders) come here and pretend to care but they really don't. It is like we don't exist because we don't contribute to their campaigns."
"I hate [to] say it but if you voted for these people then you played a part in all of this hurt."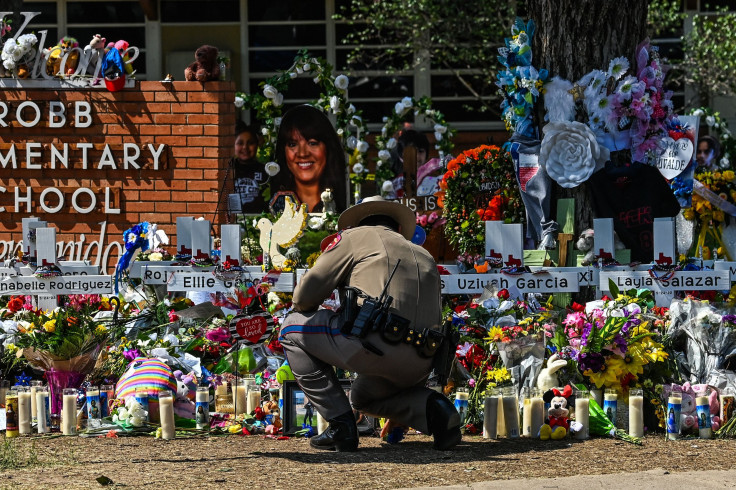 © 2023 Latin Times. All rights reserved. Do not reproduce without permission.