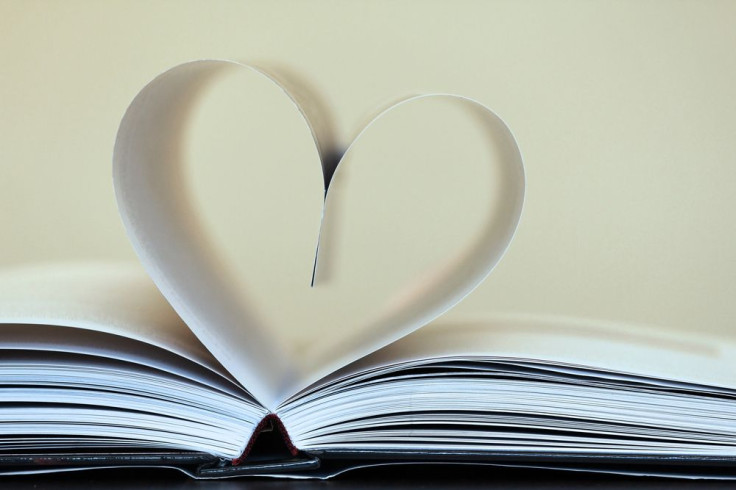 Telling someone you love them is hard, and buying a gift that says "I love you" is even harder, which makes Valentine's Day one of the most nerve-wracking holidays. The day comes with a lot of expectations for everything to be filled with love and romance, so instead of going out and purchasing generic chocolate and roses, give your valentine something that is from the heart— a poem.
Love poems are romantic, thoughtful and shockingly rare in today's day and age, your valentine will be absolutely shocked if you craft an original poem to gift to her this year. Unfortunately not all of us are poets, and that's why we have collected 6 poems that are sweet and simple, but still remind your partner how much you love and care.
You can writ one of these poems in a greeting card for your beloved, or you can use these poems as inspiration to create your own love sonnet.
How Do I Love Thee? By Elizabeth Barrett Browning
How do I love thee? Let me count the ways.
I love thee to the depth and breadth and height
My soul can reach, when feeling out of sight
For the ends of being and ideal grace.
I love thee to the level of every day's
Most quiet need, by sun and candlelight.
I love thee freely, as men strive for Right;
I love thee purely, as they turn from Praise.
I love with a passion put to use
In my old griefs, and with my childhood's faith.
I love thee with a love I seemed to lose
With my lost saints, I love thee with the breath,
Smiles, tears, of all my life! and, if God choose,
I shall but love thee better after death.
Somewhere I Have Never Traveled By E.E. Cummings
somewhere I have never travelled, gladly beyond
any experience, your eyes have their silence:
in your most frail gesture are things which enclose me,
or which I cannot touch because they are too near
your slightest look easily will unclose me
though I have closed myself as fingers,
you open always petal by petal myself as Spring opens
(touching skillfully, mysteriously) her first rose
or if your wish be to close me, I and
my life will shut very beautifully, suddenly,
as when the heart of this flower imagines
the snow carefully everywhere descending;
nothing which we are to perceive in this world equals
the power of your intense fragility: whose texture
compels me with the color of its countries,
rendering death and forever with each breathing
(I do not know what it is about you that closes
and opens; only something in me understands
the voice of your eyes is deeper than all roses)
nobody, not even the rain, has such small hands
A Valentine By Edgar Allen Poe
For her this rhyme is penned, whose luminous eyes,
Brightly expressive as the twins of Leda,
Shall find her own sweet name, that nestling lies
Upon the page, enwrapped from every reader.
Search narrowly the lines!- they hold a treasure
Divine- a talisman- an amulet
That must be worn at heart. Search well the measure-
The words- the syllables! Do not forget
The trivialest point, or you may lose your labor
And yet there is in this no Gordian knot
Which one might not undo without a sabre,
If one could merely comprehend the plot.
Enwritten upon the leaf where now are peering
Eyes scintillating soul, there lie perdus
Three eloquent words oft uttered in the hearing
Of poets, by poets- as the name is a poet's, too,
Its letters, although naturally lying
Like the knight Pinto- Mendez Ferdinando-
Still form a synonym for Truth- Cease trying!
You will not read the riddle, though you do the best you can do.
I Do Not Love You Except Because I Love You By Pablo Neruda
I do not love you except because I love you;
I go from loving to not loving you,
From waiting to not waiting for you
My heart moves from cold to fire.
I love you only because it's you the one I love;
I hate you deeply, and hating you
Bend to you, and the measure of my changing love for you
Is that I do not see you but love you blindly.
Maybe January light will consume
My heart with its cruel
Ray, stealing my key to true calm.
In this part of the story I am the one who
Dies, the only one, and I will die of love because I love you,
Because I love you, Love, in fire and blood.
Love's Coming By Ella Wheeler Wilcox
She had looked for his coming as warriors come,
With the clash of arms and the bugle's call;
But he came instead with a stealthy tread,
Which she did not hear at all.
She had thought how his armor would blaze in the sun,
As he rode like a prince to claim his bride:
In the sweet dim light of the falling night
She found him at her side.
She had dreamed how the gaze of his strange, bold eye
Would wake her heart to a sudden glow:
She found in his face the familiar grace
Of a friend she used to know.
She had dreamed how his coming would stir her soul,
As the ocean is stirred by the wild storm's strife:
He brought her the balm of a heavenly calm,
And a peace which crowned her life.
A Dream Girl By Carl Sandburg
You will come one day in a waver of love,
Tender as dew, impetuous as rain,
The tan of the sun will be on your skin,
The purr of the breeze in your murmuring speech,
You will pose with a hill-flower grace.
You will come, with your slim, expressive arms,
A poise of the head no sculptor has caught
And nuances spoken with shoulder and neck,
Your face in pass-and-repass of moods
As many as skies in delicate change
Of cloud and blue and flimmering sun.
Yet,
You may not come, O girl of a dream,
We may but pass as the world goes by
And take from a look of eyes into eyes,
A film of hope and a memoried day.
© 2023 Latin Times. All rights reserved. Do not reproduce without permission.