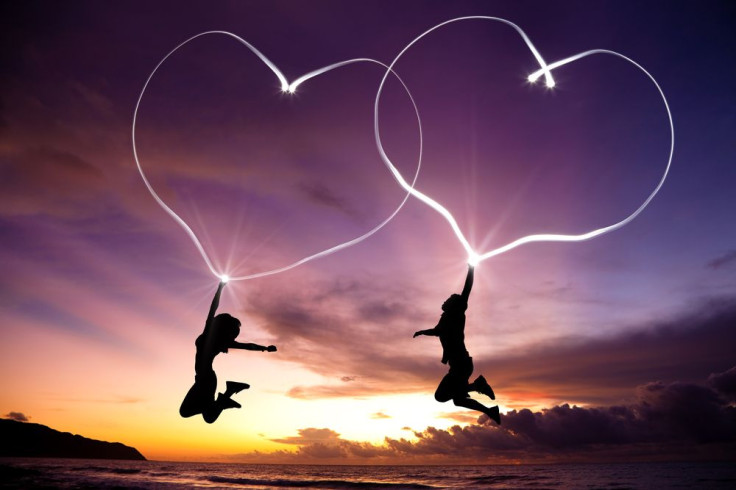 Oh, Valentine's Day. Some people love it, some people hate it, but the truth is no one can escape from it. All the stores begin to bring out the decoration right after New Year and the city turns red and filled with little paper hearts until Feb. 15.
Many say it's all about consumerism and this is a holiday created by Hallmark to boost their sells. Whether that's the case or not, love surrounds us all year long, and it's always nice to have a day to remind us to be nicer, to spread the love and to be kind to others so we can do that all year long.
Yes, love happens every day, and it doesn't necessarily mean romantic love. There are all kinds of love. The one you share with your parents or siblings, the one you have for your friends, your kids, even your pet. But most importantly the love you have for yourself.
Having said that, Valentine's Day is intended to be focused more on romantic love, so we've gathered 24 romantic Spanish songs to give your day a little bit of that feeling of affection even if you don't have a partner to share it with. If you're taken, this songs are meant to put a little accent to your Valentine's Day, and if you're single, hopefully you'll be inspired to not give up on love yet.
Personally, I like to listen to romantic songs whether I am in a relationship or not because they take me to a perfect world of happiness and joy, and leave me feeling hopeful!
All the songs in the playlist below were handpicked by me and they all express different couples' situations with one theme in common: to keep fighting for love. So have an awesome Valentine's Day and enjoy!
© 2023 Latin Times. All rights reserved. Do not reproduce without permission.