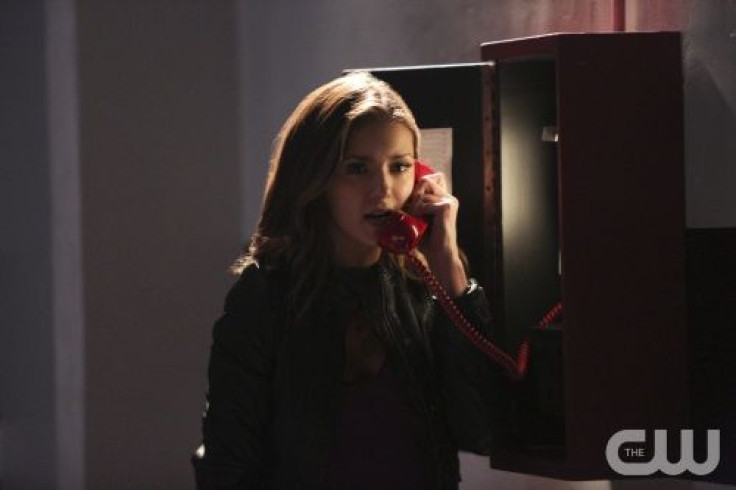 Season 6 of "The Vampire Diaries" returns tonight, and while fans are just happy to have the thrilling series back on their screens, some Delena fans may have even more to be thankful for. The midseason finale "Christmas Through Your Eyes," concluded with multiple major cliffhangers, and now after waiting over a month, fans will catch up with Elena who was taken prisoner by Kai, and Caroline who is in a desperate search to cure her mothers terminal illness. But according to spoiler reports an even more exciting development will occur in episode 11, "Woke Up With a Monster." Elena's imprisonment, tough serious, has a silver lining. The ordeal will push Damon and Elena back together. According to TVD's executive producer, Caroline Dries, Kai initially captured Elena because he needs her help to manage the magic he stole from the Travelers, and to seek revenge against his former cellmate.
Dries stated, "He has a chip on his shoulder for Elena and Damon, but especially Damon having been stranded by him in the prison world. So he feels like getting at Damon via Elena is the perfect revenge." Adding, "but having sucked up all that magic from Mystic Falls has repercussions even for him. He needs Elena's help with that." The synopsis for tonight's episode "Woke Up With a Monster" eludes to Damon's rescue plans for Elena, however it doesn't seem like all will be going to plan, because "he is forced to rethink his strategy after an unexpected visitor throws a wrench into his plan." Not only is the unexpected visitor peaking our interest, it seems like he/she will play role in the seemingly doomed Delena relationship. Could this unexpected visitor instantly thwart a Delena reunion and kiss? It's TVD, so anything is possible, but it doesn't seem like Damon and Elena can "simply pick up were they left off," mainly because that's exactly what the promo video promises us!
Watch tonight's all new episode of "The Vampire Diaries" live on The CW at 8 p.m. or watch "Woke Up With a Monster" online available via live stream 24 hours after it's the winter premiere on cwtv.com!
© 2023 Latin Times. All rights reserved. Do not reproduce without permission.