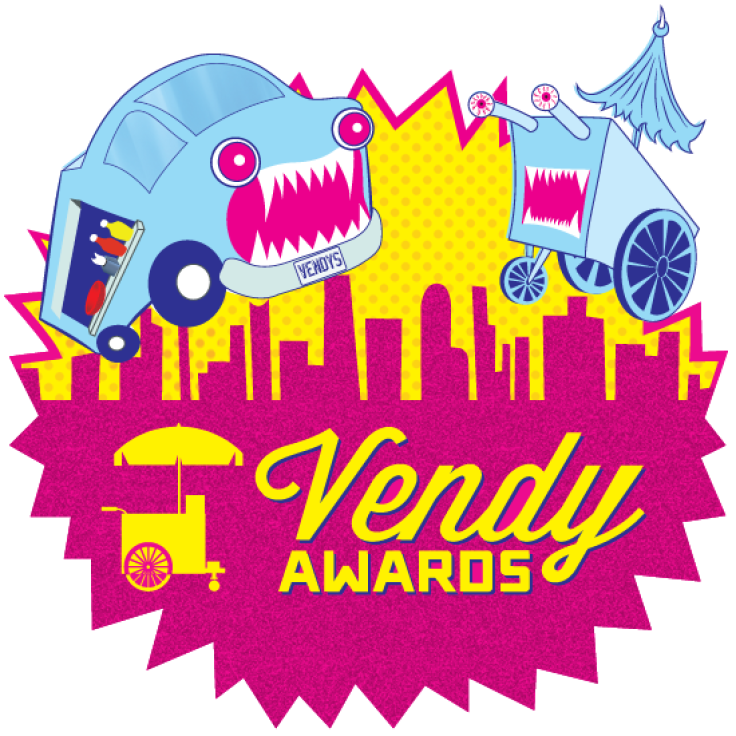 New York, NY – The results are in, and NYC has crowned 2014's top street chef. More than 2,500 foodies flocked to Governors Island to cast their votes at the 10th annual Vendy Awards, where Cinnamon Snail took home the top prize: the coveted Vendy Cup.
The winners in all seven categories are:
The Vendy Cup: Cinnamon Snail
Masters Cup: Calexico
Best Dessert: Ice & Vice
Best Market Vendor: Zha Pan Asian
Rookie of the Year: Snowday
People's Taste Award: Nuchas
The 2014 recipient of the Heroic Vendor Award was Baare Batchiri, who was also the first non-food vendor to receive the honor. Batchiri's story made headlines in June when a homeless man stabbed him in the chest while he was working at his stand. Despite his extensive injuries, Batchiri was courageous enough to chase after the perpetrator into the subway and point him out to police. Since the incident, he has still managed to keep his generous and friendly nature, even toward the mentally ill man who almost killed him. Batchiri immigrated to the U.S. 10 years ago from Niger, and supports his family back home by selling cell-phone cases and appliances in SoHo.
"The street food scene has transformed food culture in New York – and around the country - over the past decade. We at the Vendys are so proud to have celebrated this reflection of our rich culinary diversity since 2005 when we started in an East Village garage with four vendors. We've come a long way!" said Sean Basinski, Director, Street Vendor Project.
Seven judges decided the winner of the Vendy Cup:
· Chef Alex Guarnaschelli: Food Network and Cooking Channel Personality
· Florent Morellet: Former owner of the beloved eponymous NYC French diner Florent
· Adam Richman: Food Expert; Host of the Travel Channel's Man v. Food
· Alicia Quarles: E! News Correspondent
· Sarah Simmons: Chef/Owner of City Grit, A Culinary Salon
· Maria Torres-Springer: Commissioner of NYC's Department of Small Business Services
· Citizen Judge Hannah Lyter: Lyter was the winner of this year's Citizen Judge competition. Hannah blogs about fashion and photography, and roams the city in search of the best food finds.
The Vendy Awards, the first and largest street food event series in the country, is an annual event to benefit the Street Vendor Project at the Urban Justice Center, a membership-based organization that provides advocacy and legal services for more than 1,800 vendor members. The Vendys, which have been New York City's most beloved street food competition for 10 years, has expanded nationally to include events in Los Angeles, Philadelphia, New Orleans, and Chicago.
© 2023 Latin Times. All rights reserved. Do not reproduce without permission.