Colombian President Ivan Duque claimed on Thursday, Aug. 20, that Venezuela's President Nicolas Maduro is eyeing to purchase Iranian missiles and is also handling over arms produced in Belarus and Russia to the Columbian armed groups.
Columbia is one of the 50 countries that do not consider Maduro as the president of Venezuela and instead support the opposition leader Juan Guaido as the country's president. Duque, on the other hand, refers to Maduro as a dictator.
The claims made by the Columbian president have been discarded by Venezuela's foreign ministry with Jorge Arreaza stating Duque's statement as fiction.
"In Colombia the massacres, unleashed violence, uncontrollable drug trafficking do not stop," Arreaza wrote on Twitter. "@IvanDuque returns to infamies and anti-Venezuelan fiction to distract public opinion."
"There is information from international intelligence organisms that work with us which shows there is interest from the dictatorship of Nicolas Maduro in acquiring some medium and long-range missiles through Iran," Duque said during a virtual event, indicating Maduro administration's plan to buy more weaponry. "The information is that (the missiles) still haven't arrived but there has been contact especially under instructions from (Venezuela Defense Minister Vladimir) Padrino."
Maduro has long been criticized for not even being able to provide for the necessities in the country, such as fuel despite having huge oil reserves. However, he is known to have invested in the purchase of weapons from Russia and China before.
Duque has always blamed Maduro for supporting the National Liberation Army guerrillas as well as members of the Revolutionary Armed Forces of Colombia rebel group. In his recent statement, he reiterated his accusation.
It is known that more than 1.7 million Venezuelans live in Columbia. In recent years, Columbia has become considered one of the top destinations for people of Venezuela who want to flee their country.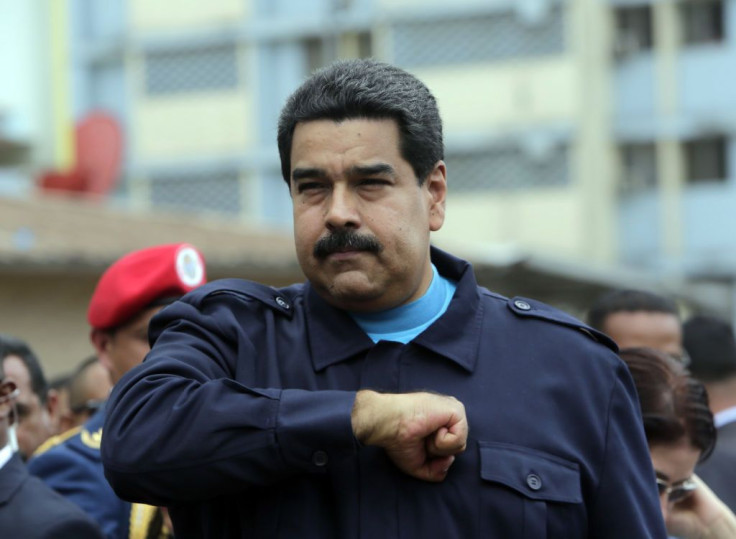 © 2023 Latin Times. All rights reserved. Do not reproduce without permission.