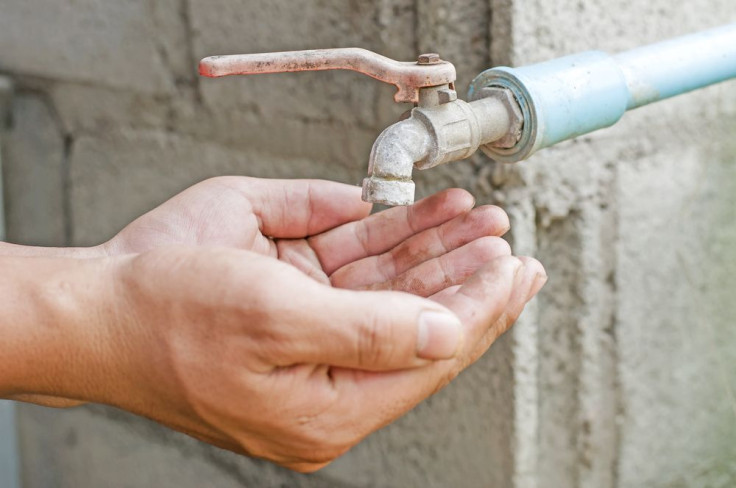 There's a shortage of water in Venezuela that has resulted in authorities announcing that a rationing plan will be take effect. The emergency plan, according to the government, can leave 6 million Venezuelans without water for three days a week and has been implemented to counter the drought caused by the country's dry season. Government officials have revealed that water levels at the Lagartijo reservoir, which has fallen to near record lows, will not normalize until August, or even September.
While the drought is beyond the government's control, opponents of President Nicolás Maduro argue that the socialist government is to blame. Carlos Ocariz, the mayor of Caracas' Sucre district, has pointed out that during the 15 years of the socialist party's rule, there have been no water reservoirs built to counteract the dry season and potential droughts. Ortiz tells the Associated Press in a statement that "we didn't have to wait for things to reach this point to begin taking action."
Venezuelans are no strangers to water shortages, as many lower-income neighborhoods face water shortages due to poor urban planning. In 2009, due to an extended drought, water rationing was implemented by the government. At the time, then-president Hugo Chávez said El Niño was to blame for the city's empty water reservoir. The country faced blackouts, as water levels at hydroelectric power generators saw a fall as well.
And it's not just water that Venezuelans will be finding a shortage of. Earlier this month, food company Empresas Polar announced that it would be halting production of pasta at one of its facilities due to a delay in payment from the government. While Polar did not go on record to say how much money they need, in January, the company said it is owed $463 million by the Venezuelan government.
"The Polar Food plant in Maracaibo, which makes the pasta brands Primor and Gran Senora, is obliged to temporarily suspend operations due to a delay in currency payments," said Polar, reports Reuters, adding that they need the money to import wheat to make pasta. "Operations stopped this Sunday April 27, after our stocks of wheat loaned from other companies ran out."
The Venezuelan government has had a tumultuous year as citizens started rallying on Feb. 12, 2014, on the 200th anniversary of the Battle of Victoria, to protest Maduro's government after he succeeded Chávez. The initial protests -- led by the leaders of the Venezuelan opposition María Corina Machado and Leopoldo López -- were followed by a large, city-wide protest on Saturday, Feb. 15.
© 2023 Latin Times. All rights reserved. Do not reproduce without permission.