As the Venezuelan opposition attempts to ramp up its continued push against President Nicholas Maduro, they voted on Thursday to replace former interim President Juan Guaidó with three exiled lawmakers from three of the parties who are part of the opposition.
The opposition lawmakers had ended up choosing Dinorah Figueroa, Marianela Fernández, and Auristela Vásquez from the parties Justice First, A New Era, and Democratic Action to replace Guaidó as the leaders of the opposition as they prepare to fight Maduro in the upcoming 2024 elections, according to Reuters.
Guaidó, who has been interim president since 2019 when the National Assembly voted to stop their recognition of Maduro as president due to his actions against his opponents, appeared to accept the finality of the decision as he thanked his supporters and pushed for the unity needed to unseat Maduro in the future, the Associated Press reported.
"I am convinced that this assembly, along with all the political parties ... will raise the flags of unity," Figueroa said.
The three lawmakers have reportedly been exiled from the country since the start of Guaidó's interim government due to the actions of Maduro's administration.
Guaidó's interim government in 2019 was largely recognized by the U.S. and other countries as the rightful government of Venezuela, prompting them to receive many of the country's foreign assets and accounts, including Citgo, a subsidiary of the country's oil company, as well as $1 billion in gold in the Bank of England.
However, due to a lack of support from the military and their continued lack of influence in local politics, the coalition has largely fizzled out with countries returning to either recognizing or negotiating with Maduro's government, including many of the left-wing governments in Latin America that have sprung up since then.
The U.S.' position on Venezuela has largely not changed, however, despite some concessions, and State Department spokesperson Ned Price called Maduro "illegitimate" and that the U.S. only recognizes the National Assembly elected in 2015.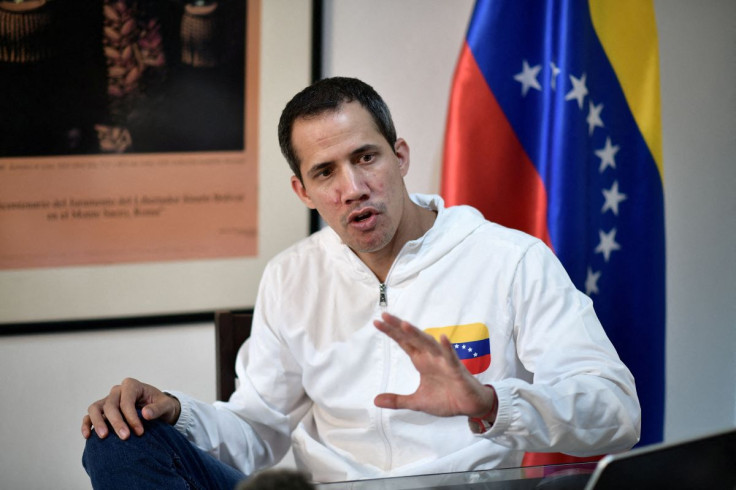 © 2023 Latin Times. All rights reserved. Do not reproduce without permission.